The Ultimate Accessory To Keep You On The Go!

Our tea tumbler holds the perfect amount of your favorite VoomVaya tea while adding a splash of pink to your day!
SPECIAL OFFER
Subscribe and Save 20%
Glass Tea Tumbler
Never have to think about reordering

Free US Shipping

Cancel at anytime
$00.00 $00.00
Keep your hot tea hot and your iced tea cold!
Made with a thick and highly durable 100% borosilicate glass and wrapped with a gorgeous pink protective sleeve, it'll survive years of wear and tear...
While still delivering an odor-free, stain-free, clean tasting experience every single time.
It's quite simply the most stylish and convenient way to enjoy your Voomvaya Tea!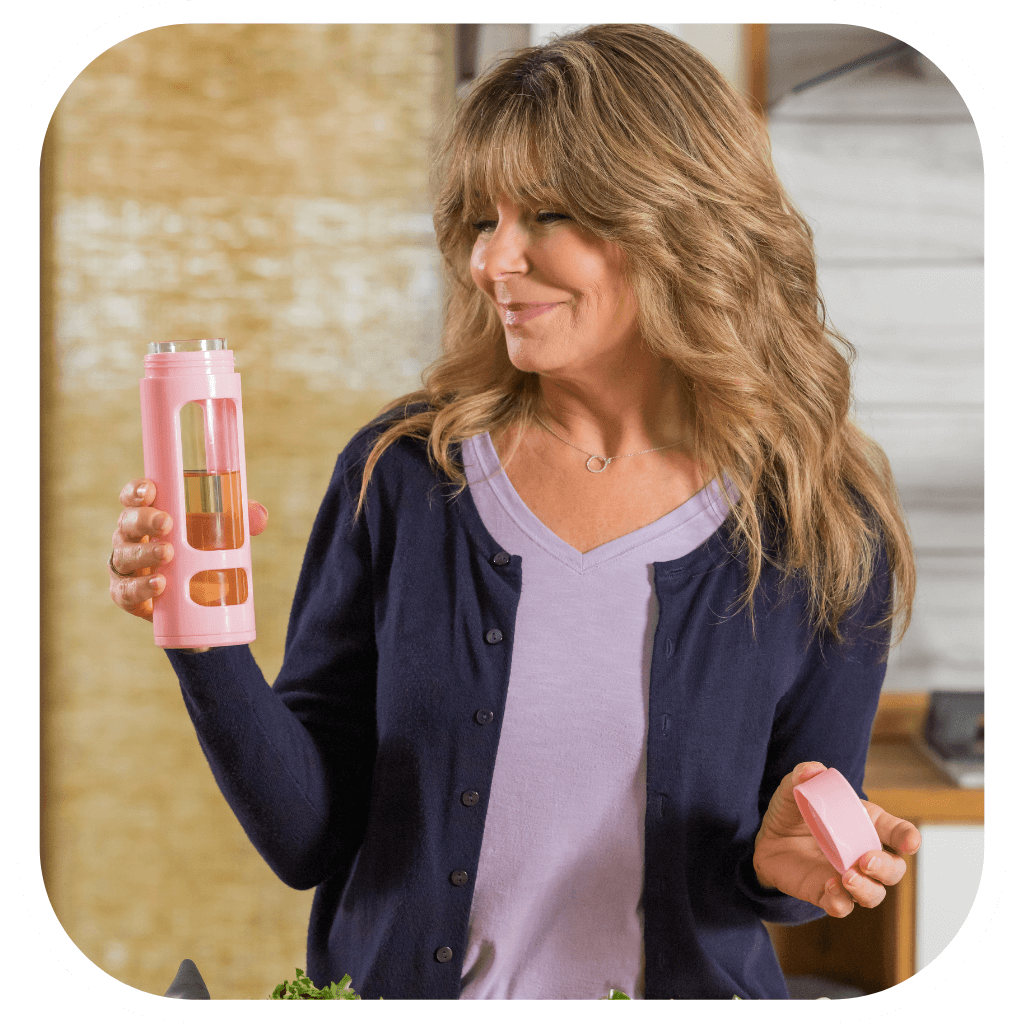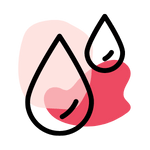 Airtight Leakproof Design
Carry with confidence knowing there is zero risk of spillage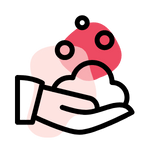 Washes with ease - leaving no traces of flavor or color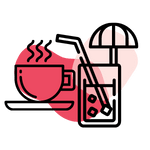 Perfect For Hot Or Cold Drinks
Keeps your drink hot or cold for you to enjoy for hours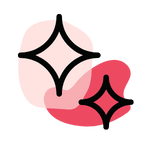 Style, Convenience & Quality!

Look good everywhere you go as you enjoy your delish VoomVaya Tea

Best Of All…
MenoSlim Comes In A Range Of Delicious Fruity Flavors!

How To Use Your VoomVaya Tea Tumbler

Remove the lid and set it aside then add your VoomVaya tea bag in the tumbler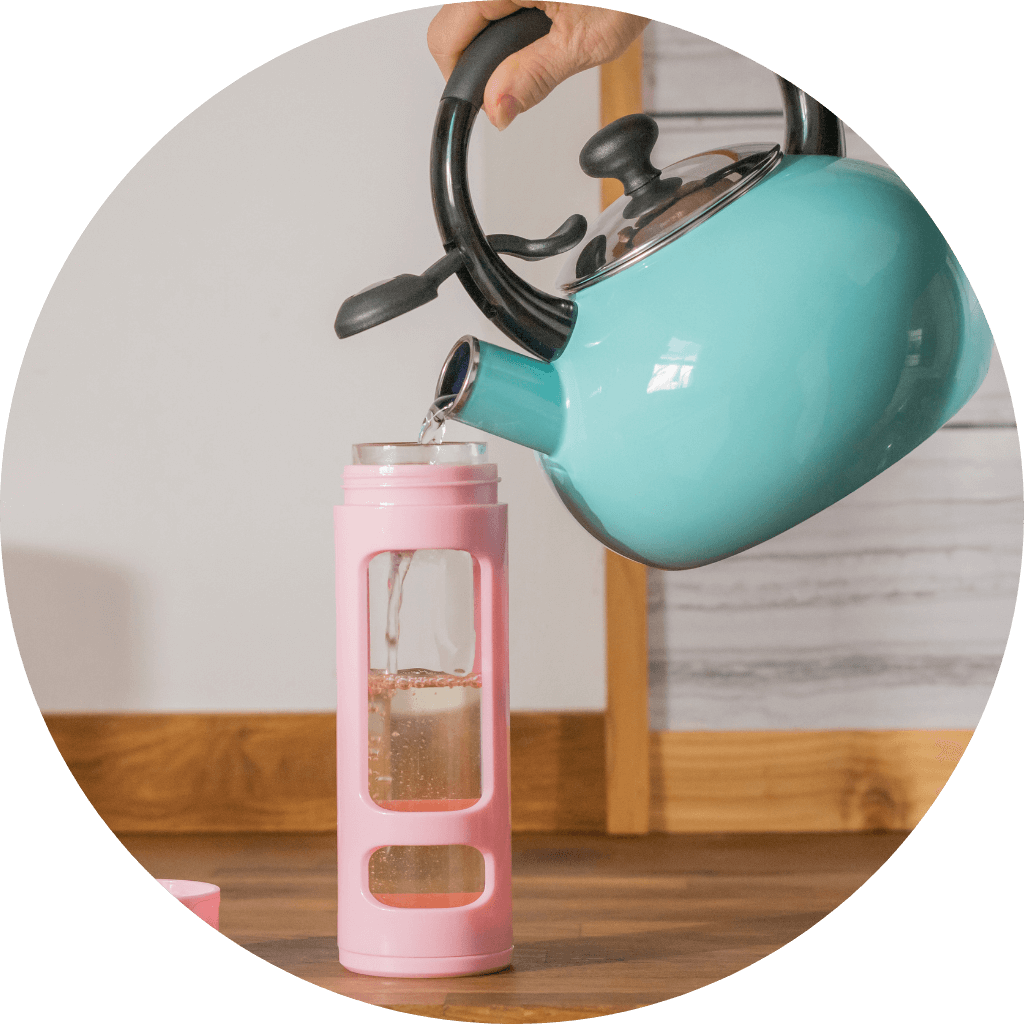 Pour hot water and steep your tea for 5-7 minutes or based on instructions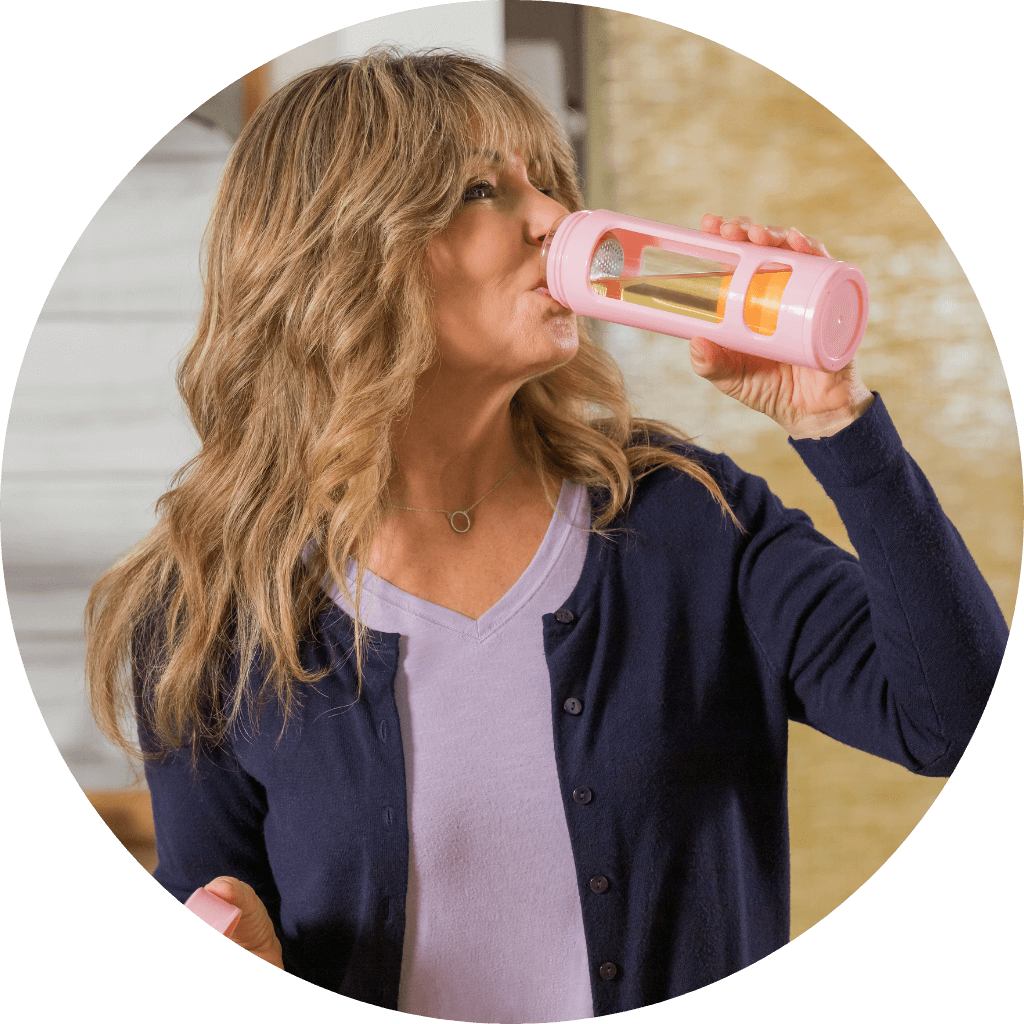 Enjoy your tea! Take it on your morning walk or keep it in your purse while running errands
Grab Your Tea Tumbler Today And Keep Up With Your Busy Days!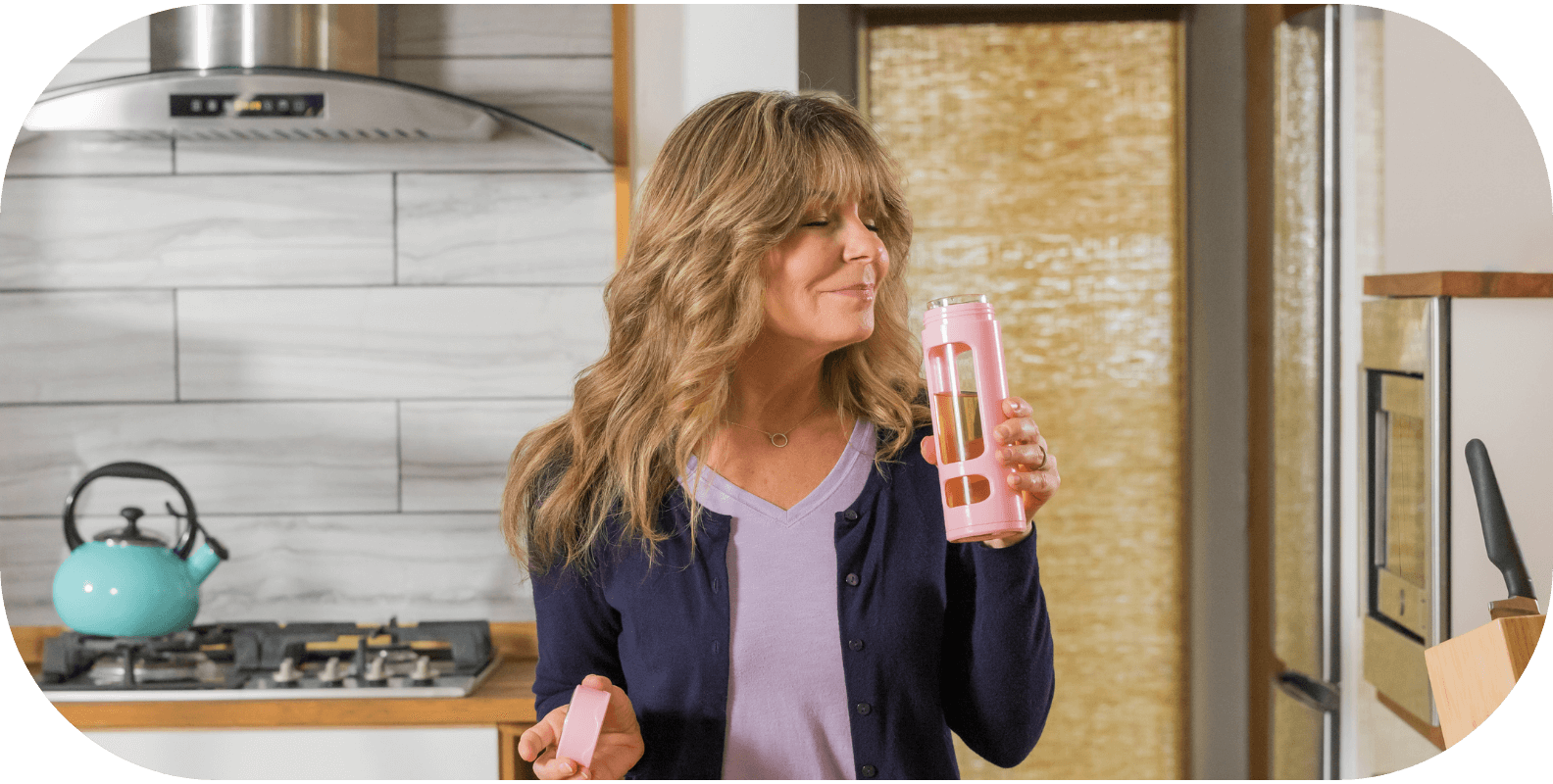 Frequently Asked Questions
What type of glass is the tumbler made of?
VoomVaya Tea Tumbler is made of borosilicate glass, a type of glass that does not crack or break under extreme temperature change. It is tougher and more thermal resistant than any other regular glasses, making it a popular choice of glass for liquid containers.
Yes, our tumbler is non-toxic. It's also:

✔️ Lead free
✔️ Thermal shock resistant
✔️ Heat resistant
✔️ Screw cap sealing type
✔️ Can hold up to 380ml of liquid

Is it dishwasher-friendly?
Our Glass Tea Tumbler is not dishwasher-friendly. We also don't recommend putting it in a microwave oven as its plastic material is not made to withstand the intensity of heat the microwave oven produces.
✔️ Non-removable plastic sleeve
✔️ Plastic cap
✔️ Stainless steel infuser