7 Helpful Herbs for Menopause and Weight Gain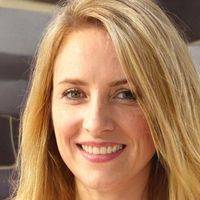 Wednesday, March 01 2023
by Lisa Johnson
Are you feeling the heat of menopause and the frustration of stubborn weight gain?
Well buckle up because in this post, I'll be sharing 7 incredible herbs that can help ease those pesky menopause symptoms and help you win the battle against the scale.
So let's dive in and discover how these plant-based superstars can help you look and feel like your best self again!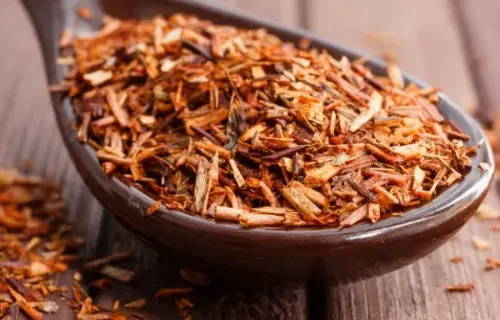 Say goodbye to hot flashes and mood swings! Rooibos is packed with antioxidants that can help alleviate menopausal symptoms, leading to improved mood, energy levels, and better sleep1,2. With this herb on your side, you'll feel balanced and joyful once again.
Rooibos is a caffeine-free herb with a deliciously sweet and nutty flavor, making it a healthy alternative to sugary drinks3.
Looking to reduce bloating and shed a few extra pounds? Dandelion leaf may be just the herb you need!
This powerful plant can help promote the breakdown of fat and cholesterol while also reducing bloating and fluid retention, helping you feel lighter and more comfortable.
Dandelion leaf is a natural diuretic that can help reduce bloating and water retention. It's also been shown to promote the breakdown of fats and cholesterol in the body, potentially aiding weight loss and improving heart health.2
Fun fact: Dandelion leaves are a great source of vitamins and minerals, including vitamins A, C, and K, as well as calcium, iron, and potassium.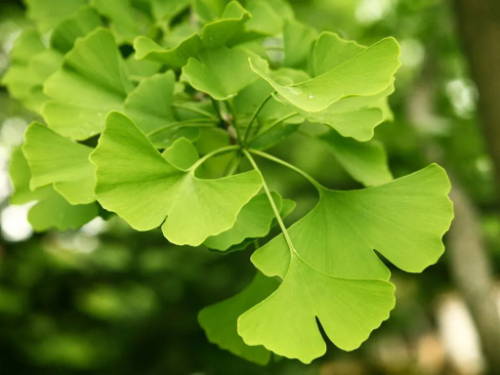 Ginkgo Leaf is a powerhouse herb that can help alleviate the cognitive symptoms of menopause, such as forgetfulness and difficulty concentrating.
By improving blood flow to the brain, this herb can boost memory and cognitive function, helping you stay sharp and focused throughout the day.
Ginkgo Leaf can be consumed as a tea, supplement, or in traditional Chinese medicine (where it's been used for its numerous health benefits for thousands of years).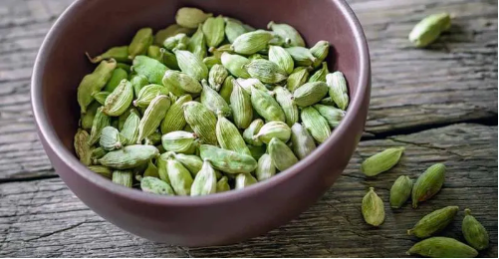 Spice up your life with cardamom! This fragrant spice has been shown to reduce hot flashes and boost mood in menopausal women.
It's also a natural anti-inflammatory agent, helping to ease joint pain, and can boost metabolism - helping your body burn more fat and calories.
Fun Fact: Cardamom is the world's third most expensive spice, after saffron and vanilla.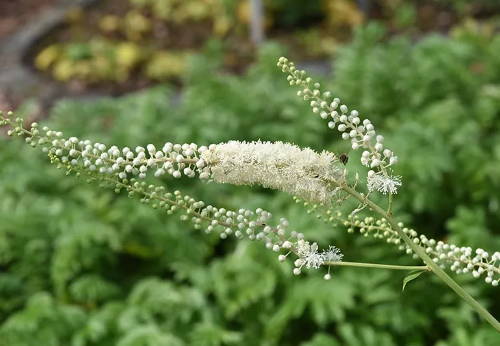 ​​This herb has been used for centuries to ease hot flashes, night sweats, mood swings, and vaginal dryness, allowing you to feel more comfortable and in control.
Black Cohosh is a perennial herb native to North America, and its roots have long been used for medicinal purposes.
Fun Fact: Black Cohosh was used by Native American tribes for various ailments, including arthritis, coughs, and snake bites.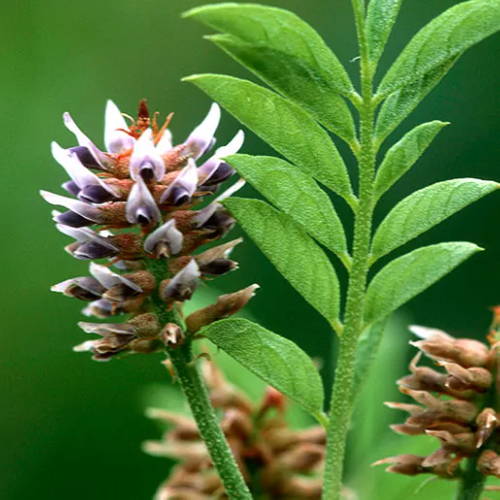 Indulge in a sweet treat that can also ease your menopause symptoms!
Licorice root contains compounds that mimic the effects of estrogen in the body, making it a great natural alternative for women experiencing hormonal changes.
Say goodbye to hot flashes, mood swings, and irritability, and hello to a more balanced and relaxed you.
Fun Fact: Did you know that licorice root is also used as a natural remedy for digestive issues? Its soothing properties can help calm an upset stomach and ease indigestion.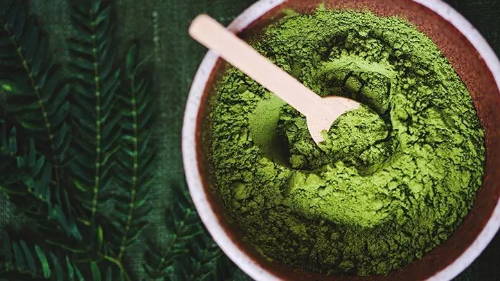 Need an energy boost without the jitters? Matcha contains caffeine and a unique amino acide called L-theanine, which work together to give you sustained energy and focus throughout the day.
Plus, its unique antioxidants called catechins can help increase your metabolism, leading to more fat burning.2
Fun Fact: Did you know that Matcha was originally used by Buddhist monks in Japan to help them stay alert and focused during long periods of meditation?
Where Can I Find These Incredible Herbs To Reduce Menopause Symptoms And Get Back In Shape?
With so many potential health perks, it's no wonder women over 45 have been eager to get their hands on these helpful herbs.
You could spend time searching various health food stores for each herb, but some of them can be difficult to find (and buying them individually can leave a dent in your purse).
Managing all the different forms they come in can also be a headache.
Do you prefer tablets, capsules, powders, or liquids? And how will they taste?
Some may also have concerns about where the ingredients come from, with many of them packaged overseas.
It's no surprise that savvy women are preferring to buy a product with all these herbs conveniently combined in just the right amounts, and made in the USA.
All 7 Helpful Herbs In One Convenient Easy-To-Use Product
Crafted With Care In Arizona, USA 🇺🇸
Introducing MenoSlim tea - the all-in-one natural remedy for your menopause and weight gain worries!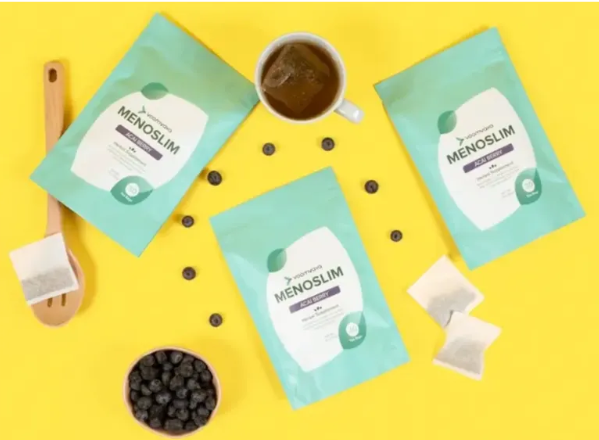 With MenoSlim, you can enjoy the convenience of having all 7 super herbs in one delicious tea bag, without the hassle of hunting them down individually.
Crafted with care by a team of skilled pharmacists and tea sommeliers using the finest ingredients, MenoSlim is blended and packaged in an FDA registered facility in Arizona, USA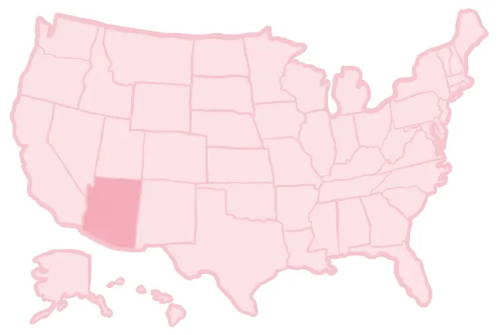 So you can rest easy knowing that each tea bag meets the highest standards of quality.
Just steep one delicious MenoSlim tea bag in hot water for 5-7 minutes, and drink it each morning (you can enjoy it hot or cold)
And with three delicious flavors to choose from - there's something for everyone (why not try them all?):
Apple Cinnamon

Lemon & Lime

Acai Berry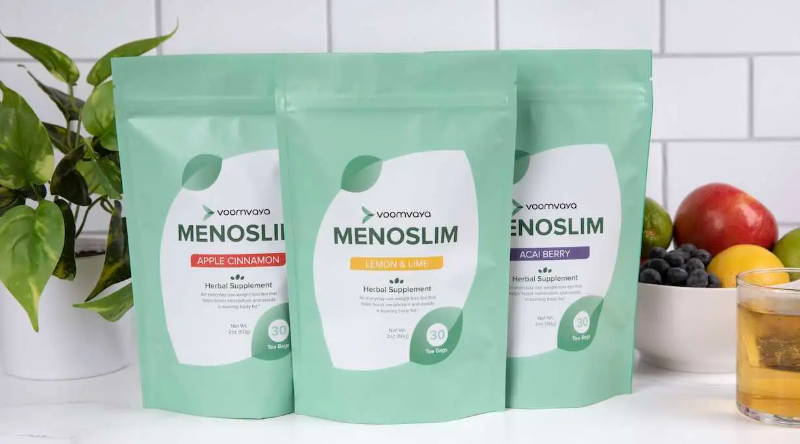 Optional: Add any of your favorite flavors (like honey or fresh fruit) to taste!
The ingredients in MenoSlim tea are all-natural, gluten-free, GMO-free, and certified organic, so you can feel good about what you're putting in your body.
Whether you prefer your tea hot or cold, MenoSlim tea is the perfect addition to your daily routine. So why wait?
Try MenoSlim tea today and experience the benefits of these 7 super herbs all in one convenient package!
What Women Are Saying About MenoSlim Tea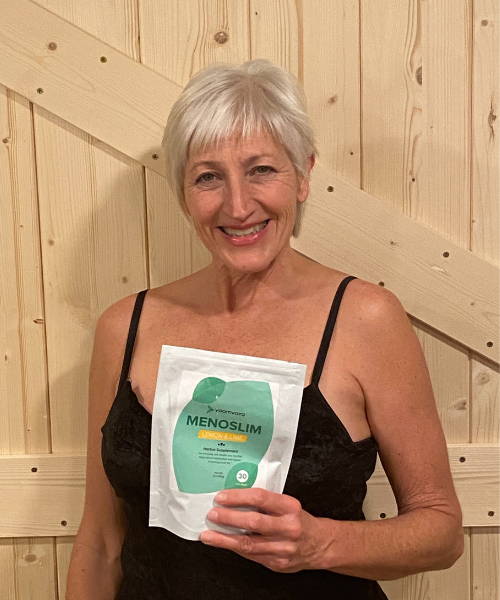 I've Lost 22 Pounds!
💬 Sandy**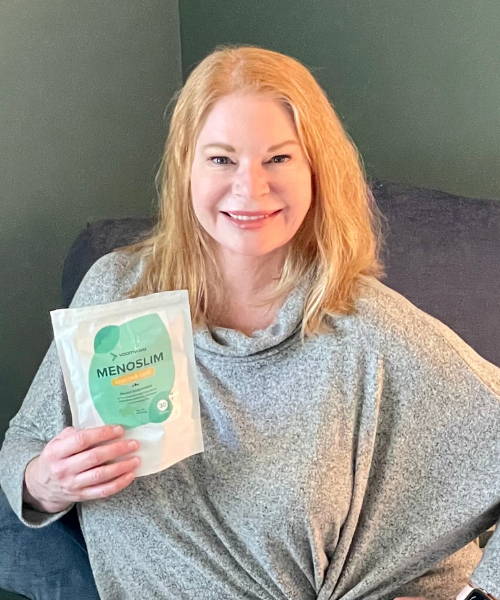 Lost 8 Pounds And My Bloating Is Gone!
💬 Michelle*
I Lost 8 Pounds And I'm Feeling Like Myself Again!
💬 Allison*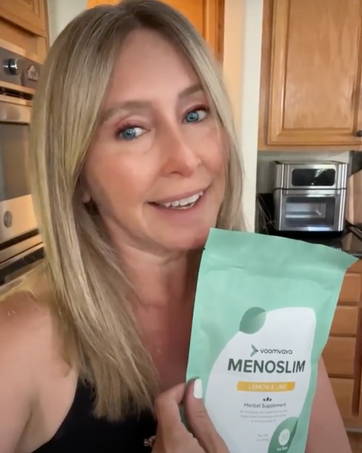 I Feel Lighter And It Boosted My Metabolism!
💬 Jen*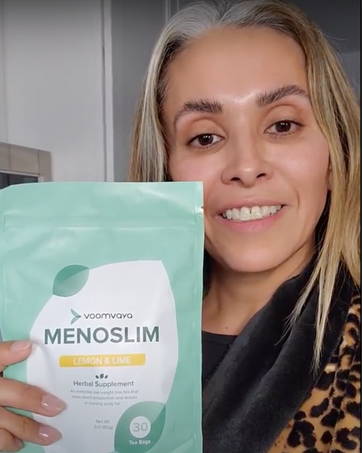 Gives Me Energy & Metabolism Boost!
💬 Tawni*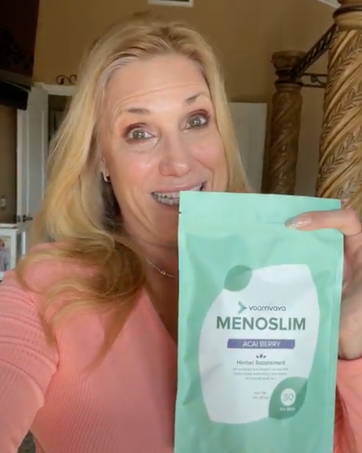 My Bloating Went Down, Energy Went Up And Hot Flashes Are Gone!
💬 Kimberly*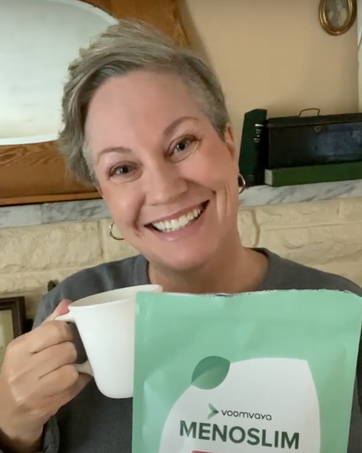 My Tummy Is Less Bloated And Feels Flatter!
💬 Rachelle*
* Every body type is different so results experienced may vary and cannot be guaranteed. While these womens results are exceptional and not typical, women who use weight loss supplements in conjunction with a healthy diet and exercise generally can lose up to 1 pound each week. These women were compensated with free tea in exchange for their honest review.
Take Home MenoSlim Tea Today At A Major Discount
Right now, MenoSlim Tea is available at a substantially discounted multi-pouch plan.
All purchases are a ONE-TIME ORDER ONLY. You will not be charged again next month as there is no recurring billing or hidden charges.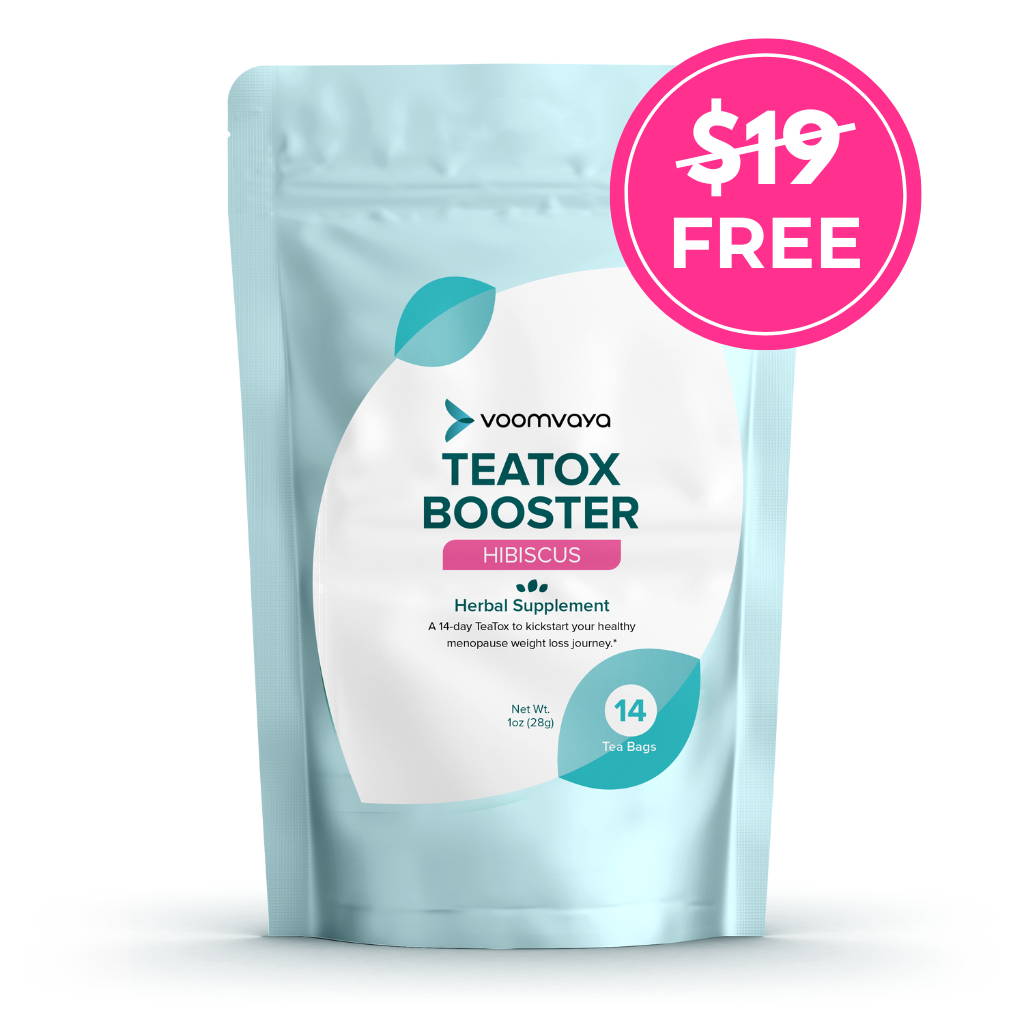 + 1 FREE TEATOX BOOSTER
$19.00 VALUE
60-Day Money Back Guarantee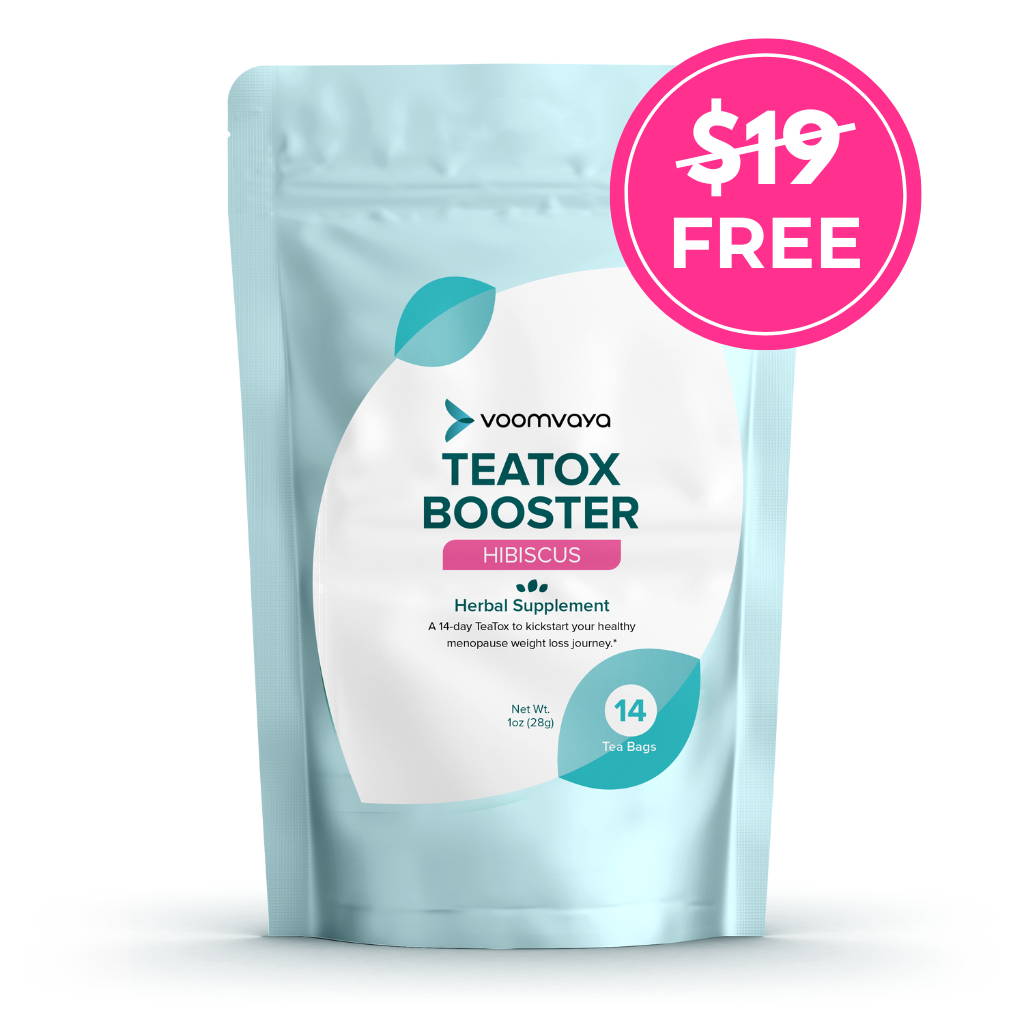 + 1 FREE TEATOX BOOSTER
$19.00 VALUE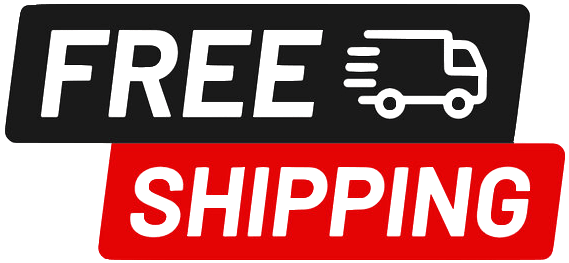 60-Day Money Back Guarantee

What Women Are Saying About MenoSlim Tea
I Lost 8 Pounds And I'm Feeling Like Myself Again!
💬 Allison*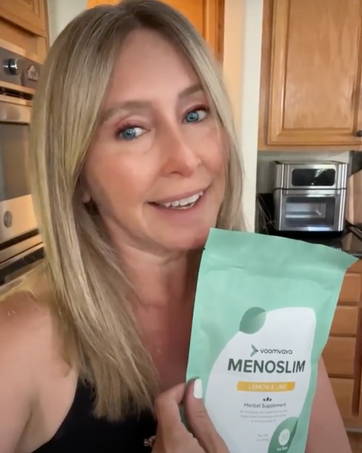 I Feel Lighter And It Boosted My Metabolism!
💬 Jen*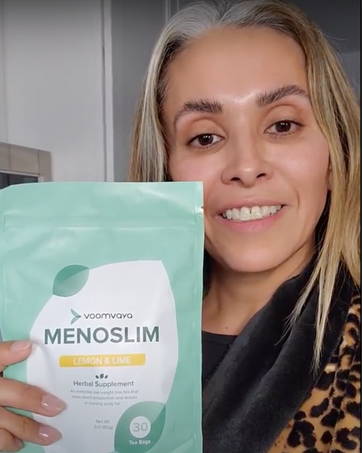 Gives Me Energy & Metabolism Boost!
💬 Tawni*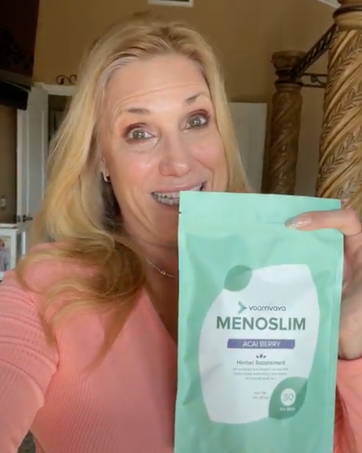 My Bloating Went Down, Energy Went Up And Hot Flashes Are Gone!
💬 Kimberly*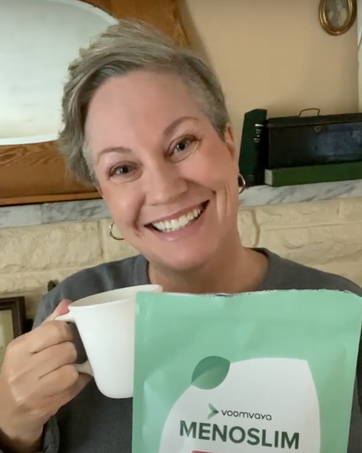 My Tummy Is Less Bloated And Feels Flatter!
💬 Rachelle*
Try It Today, Absolutely Risk-Free, With Your 60 Day Money Back Guarantee

Not sure if MenoSlim Tea is right for you?
Well, don't forget you're covered by a full 60 Day Money Back Guarantee.
Meaning… you can try MenoSlim Tea and TeaTox Booster absolutely risk-free, for a FULL 60 DAYS!
And if for any reason at all you're not 100% THRILLED with your results, just ship the unused products back to us and…
You get a complete 100% refund, no questions asked.
So go ahead, and order today with confidence, knowing you can try MenoSlim Tea and TeaTox Booster for yourself absolutely risk-free, for the next 60 days.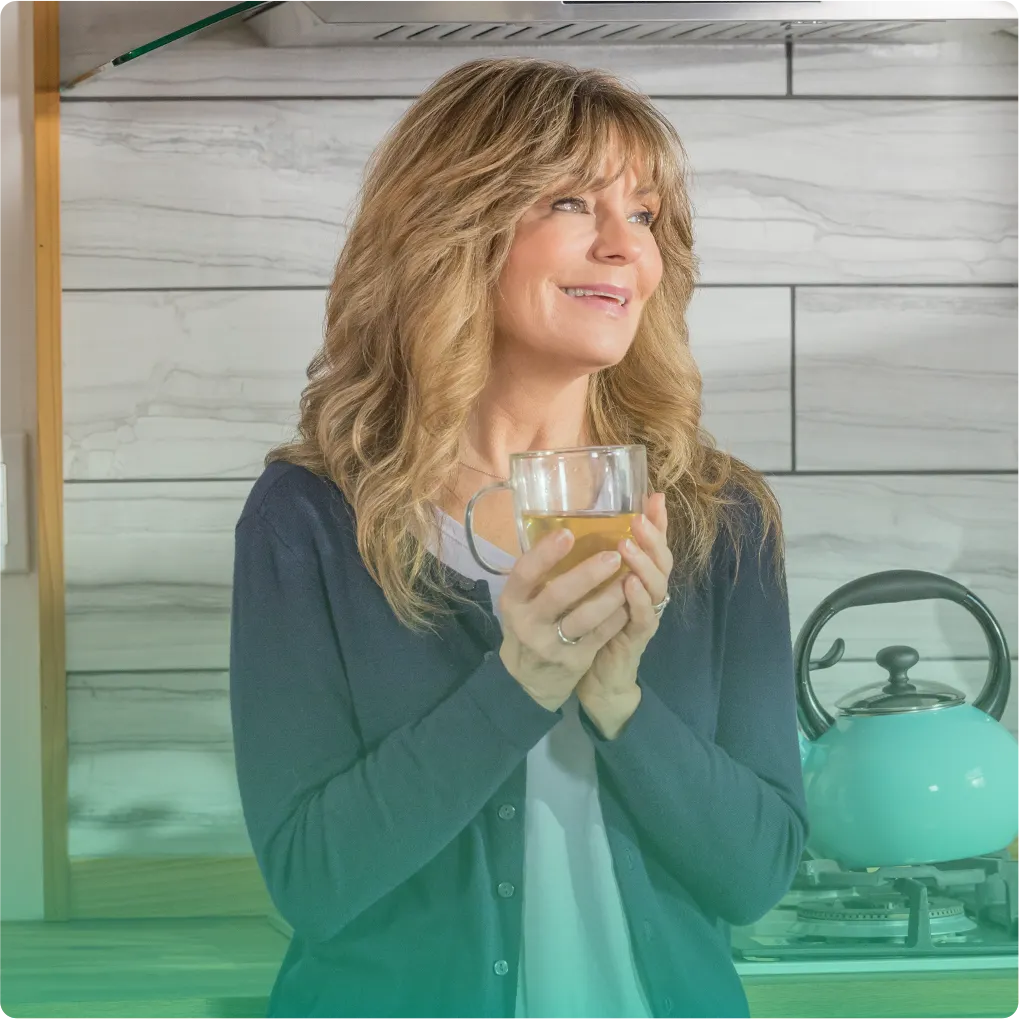 For a condition that strikes half the world's population and affects every single woman in her life, it's both shocking and unacceptable how little is done for menopause.
Why is puberty, pregnancy, childbirth - literally every other major milestone in a woman's life - celebrated, with plenty of information and support networks…
Yet menopause remains taboo?
For too long, we menopausal women have been underserved, dismissed and made to feel ashamed of a natural transition in our body…
This has to change!
And this is why VoomVaya was born.
By offering a range of nature-powered teas and supplements designed specifically for menopausal women, VoomVaya aims to give women an effective, natural alternative.
Every VoomVaya product contains clinically studied ingredients to help restore hormonal harmony and supplement the body's own healing, instead of overwhelming it with chemicals and drugs, riddled with side effects.
And as you reclaim your sanity and start feeling like yourself again, remember: menopause is not the end, but simply the start of your next chapter!
KickStart The Menopause Weight Loss Journey Today With MenoSlim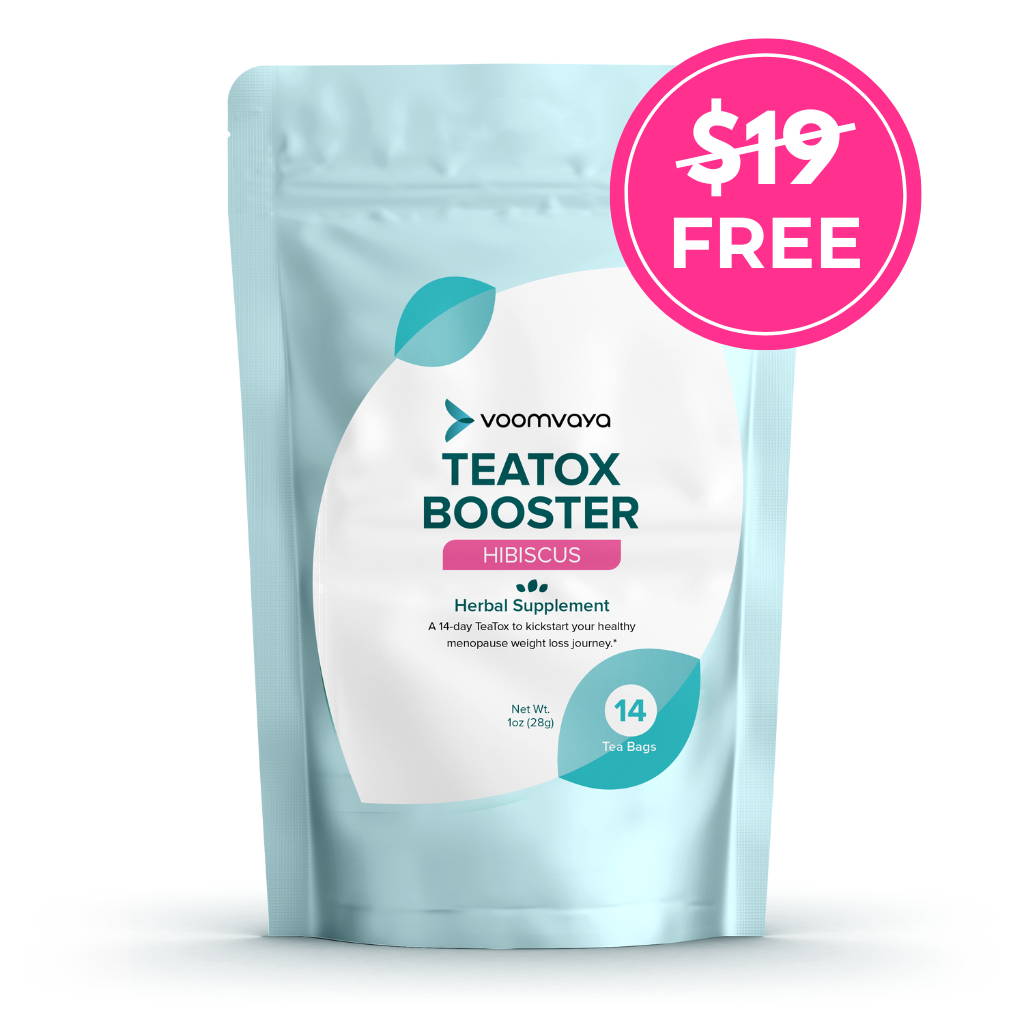 + 1 FREE TEATOX BOOSTER
$19.00 VALUE
60-Day Money Back Guarantee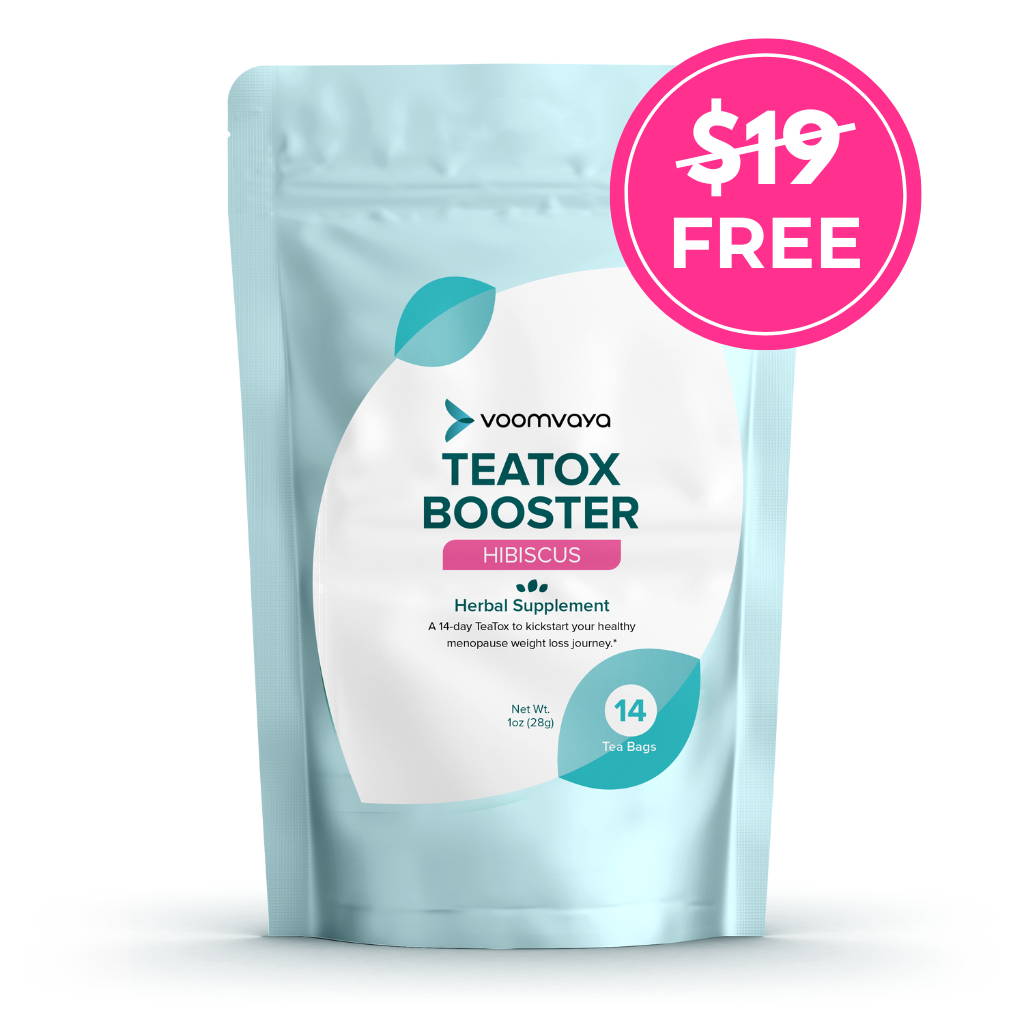 + 1 FREE TEATOX BOOSTER
$19.00 VALUE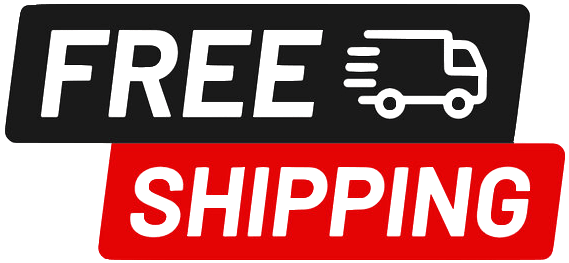 60-Day Money Back Guarantee

Join Thousands Of American Women Freeing Themselves From Menopausal Symptoms With MenoSlim Tea!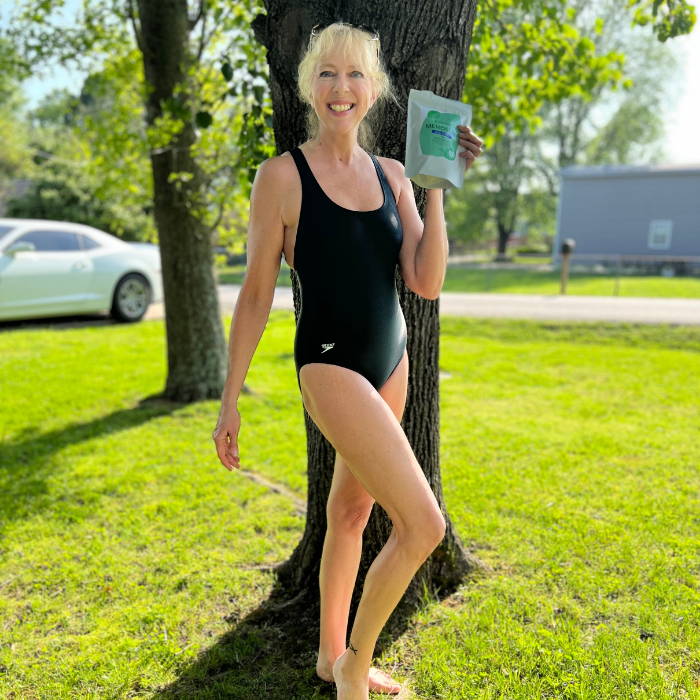 I Feel Like I'm In My 20's Again!

"Within days of starting the TeaTox, I began to notice that I felt happier and more energetic. As I continued, the bloating stopped. Once I finished the detox and began drinking the MenoSlim Tea, DRASTIC changes happened"
The night sweats stopped. My mood swings were a thing of the past. I saw my mid-section transform from flabby to fabulous!
My skin has regained its elasticity and my complexion has gone from dull and blotchy to smooth and vibrant! I feel like I'm in my 20's again ---just because I drink a cup of all-natural, great-tasting tea every day! I feel better than I have in years! I've regained my confidence, energy, and I feel like myself again. Did I mention it's great-tasting and natural?"

- Amy*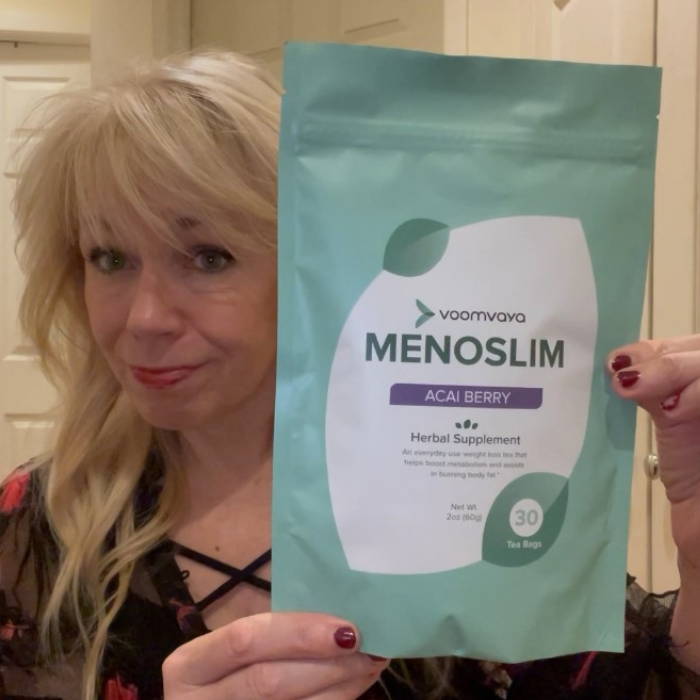 I'm Getting My Figure Back

I don't know about you, but I have tried everything to lose what I call my kangaroo pouch. I work out, I watch what I eat. Nothing works. Tried everything and then I tried MenoSlimThis tea. It is so delicious. And it actually works. I love it. I have one cup every morning, and I have noticed now I'm getting my figure back. Try it.

- Roberta T*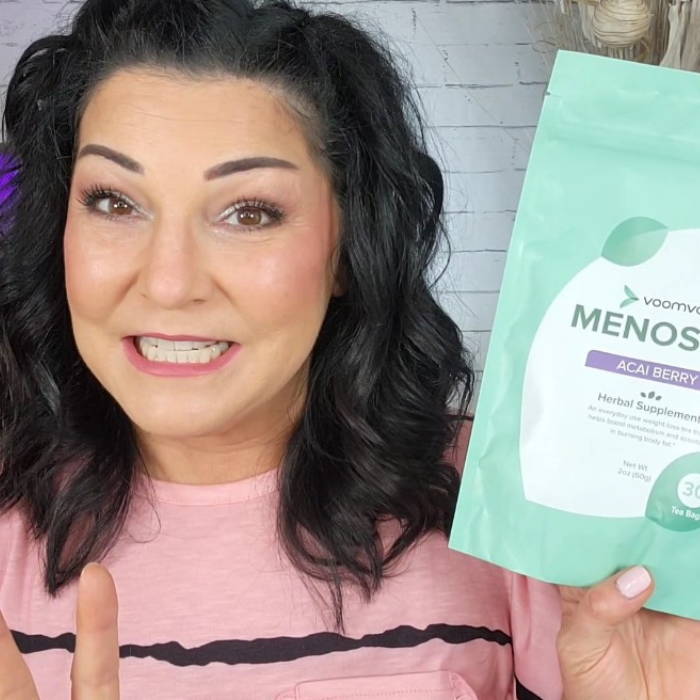 My Stomach Isn't Protruding Like It Was

I have lost weight, my pants fit differently. My stomach isn't protruding like it was. I have a long way to go, don't get me wrong, it's only been a week, but I think this is really going to help aid because I'm watching everything I eat too. So I think a combination that's really just going to help the night sweats, those seem to be less and those were starting to diminish anyway, so I can't exactly say if it's because of the tea, but it's worth a try. You guys, it's all natural. I do feel like I have more energy. My brain fog is kind of decreasing. So I think over time this is going to be great. And the great thing is there's 30 of these in here and you only need to drink once a day for it to be effective. So I'm super excited about you guys. It's not super expensive. I think I have seen it on Amazon and you can also go on their website.
- Laura F*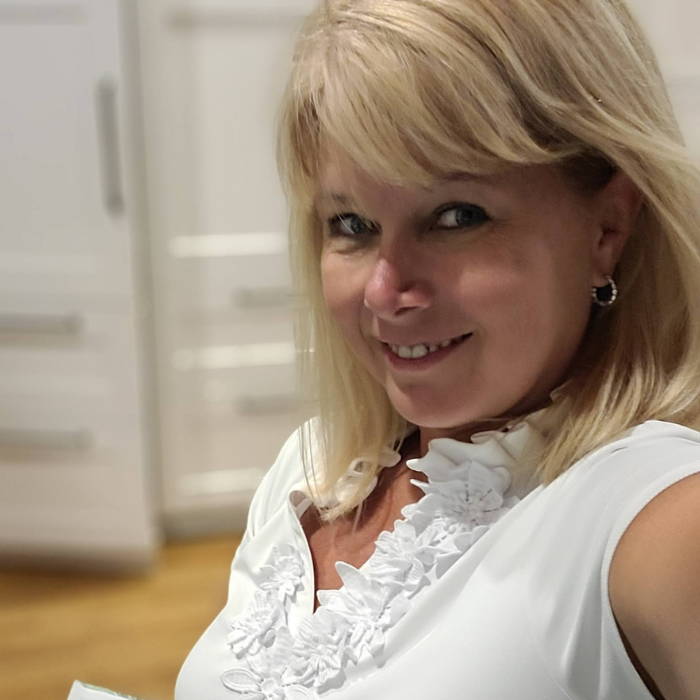 "My bloating is completely gone. My hot flashes have disappeared and I feel more grounded. At this point I have lost 9 pounds and I hope to drop 5 more. It has been a great month and I hope to continue to drop weight and feel better. Looking at the pictures is just jaw dropping for me. How could I change so much in 30 days. This has inspired me and I plan to take pictures throughout my journey to document the drastic changes."

- Natalie*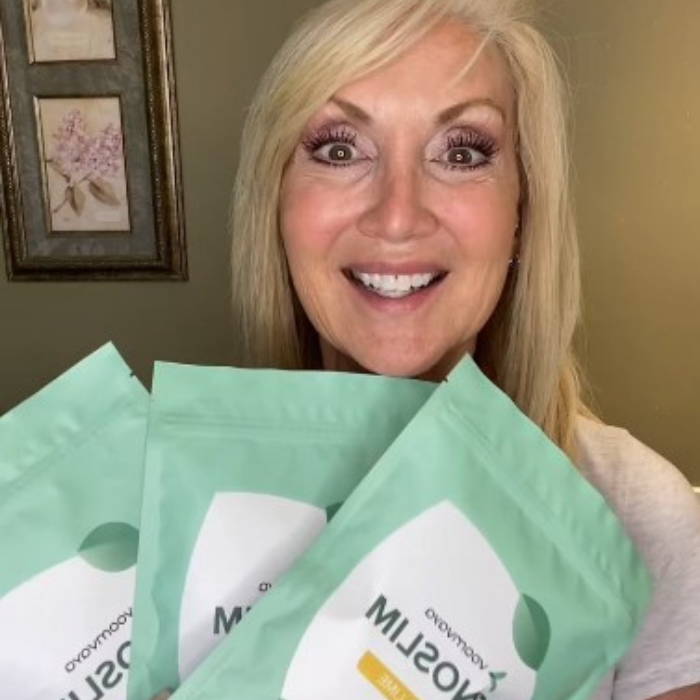 Comes in these great flavors. Also helps with my hot flashes and night sweats and body aches and all the stuff menopausal women go through.

- Terri*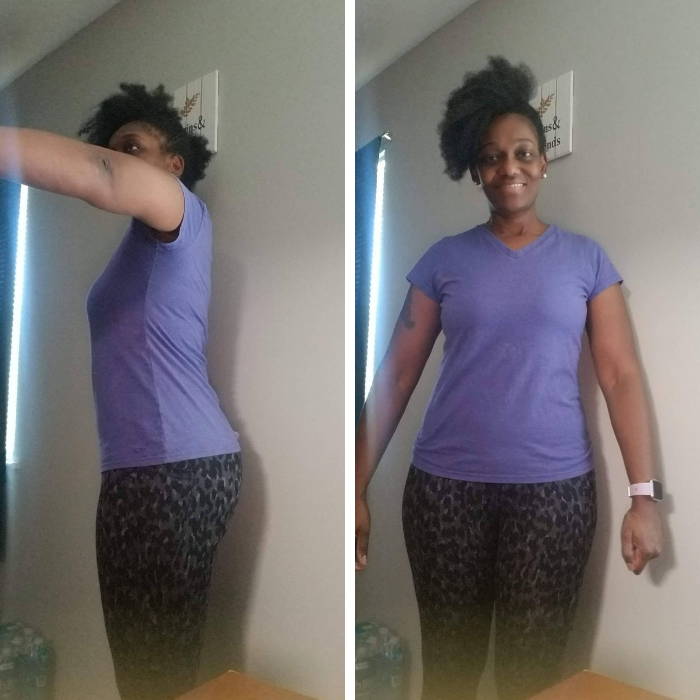 I Lost 10 Pounds! This Really Helps Boost My Self Esteem

"It helped me a lot by first cleaning my system and stopping the bloating around my stomach area. Both teas taste great and I only used honey. I lost ten pounds! This really helps boost my self-esteem and... overall I feel better. I am happy I found a tea that actually works and is natural."
- Edwana R.*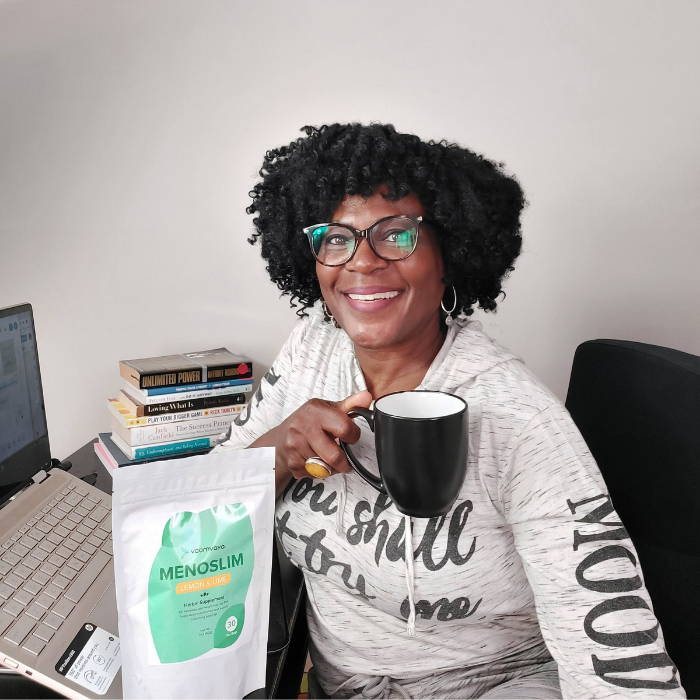 It's All-Natural, No Shakes, No Jitters, Definitely Helps With The Bloating

This, right here, is the best deal y'all. I've got some in my cup, I'm on my way to a holiday party. I'm going to sip on this tea all the way there. That way, when I get there, all the cakes, cookies, pies, all that good stuff? I'm not even going to worry about it. Love that it's all-natural. No shakes, no jitters. It definitely helps with the bloating. Also, my metabolism. It's like my metabolism went to sleep never did wake up. MenoSlim is the real deal. I love this stuff!

- Linde H*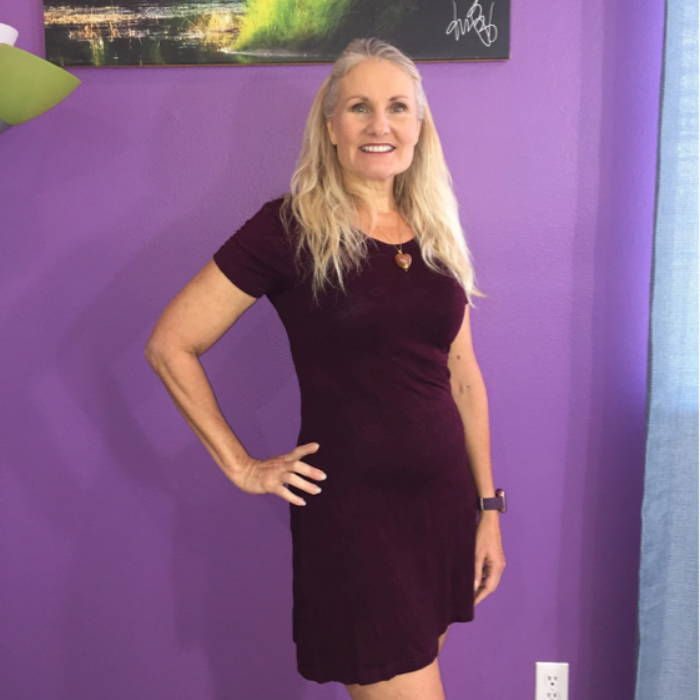 Bloating Has Reduced & I Feel Happy Again

"I'm feeling upbeat, my night sweats and hot flashes are gone. I sleep well through the night. This has definitely helped me with my menopausal symptoms. I've lost 2 pounds so far and this has reduced bloating."*

- Shelley*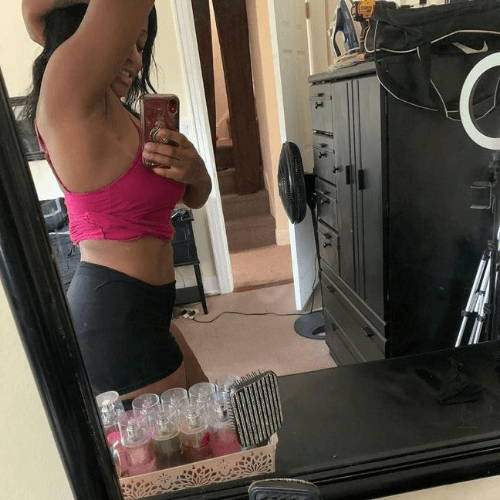 I Am Amazed How Flat My Tummy Has Gotten In Days

"I have been taking this for 14 days and I am amazed of how amazing the results are. This tea definitely helps with the bloating and I am amazed how flat my tummy has gotten in days🙏😍😍😍😋 I feel way more alive than I have in the last two weeks before using this product... I actually wake up every morning looking forward to each sip of this wonderful delicious tea. The smell is so amazing but taste is to die for👌😝🥰"*

- Monica*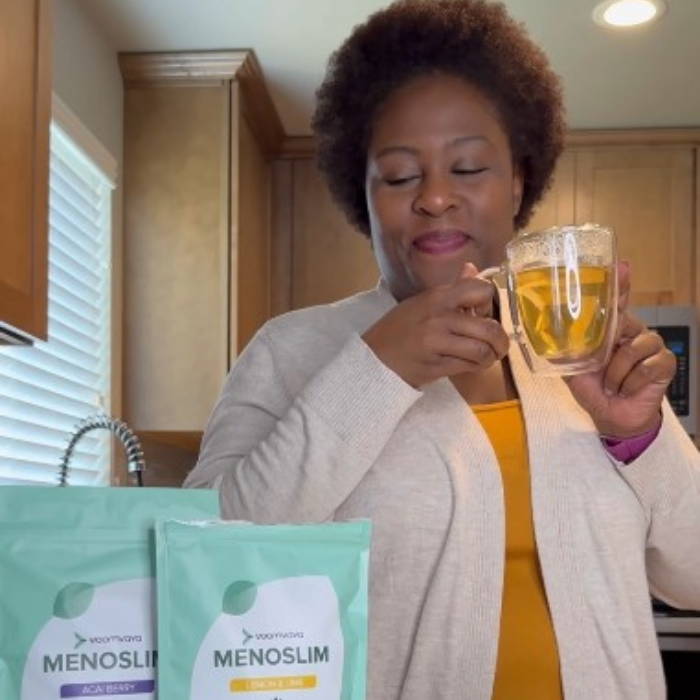 I'm Energized To take On The Day

I drink one cup as part of my morning routine, and I'm energized to take on the day.

- Aliesha P*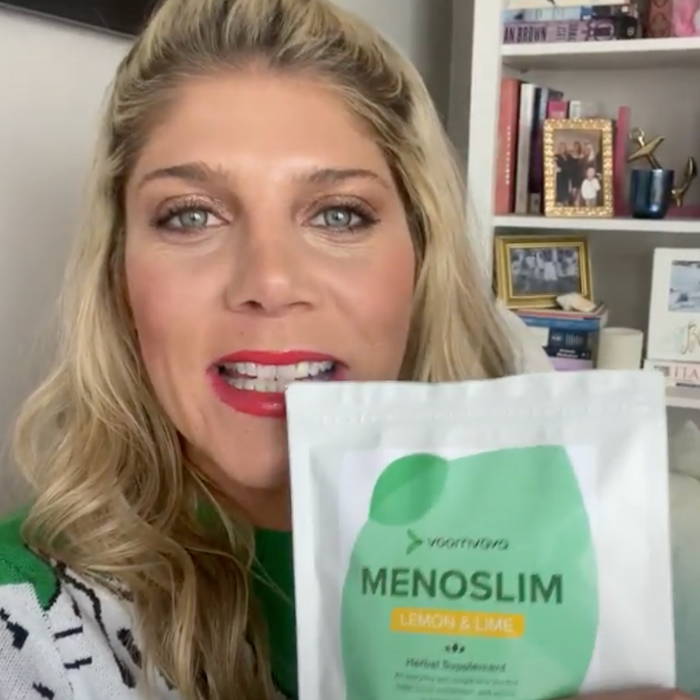 My Bloat Is Almost Totally Gone & I've Even Lost 4 Pounds!

It's been two weeks now that has passed since I've been drinking the tea and during the past week, I've actually noticed significant changes. My bloat is like almost totally gone and I've even lost 4 pounds! I can fit into old clothes that I actually packed away because I thought I would never fit into them again. So, thank you to MenoSlim tea! I would recommend it for women struggling with menopausal bloat and weight gain.
- Laura*
See The Difference It Made

"When I started drinking the Menoslim Tea, I noticed right away how it curbed my appetite. Then, I started to notice how my temperature was more normal. I wasn't going from being extremely cold to extremely hot all the time. It wasn't until my husband said you seem happier lately that I realized my moods were not all over the place. I also lost weight, not just a little weight either. I am continuing to lose weight too. My before picture was me at 147lbs. In my after photo I weigh 133. I had only taken the tea for a few weeks at that time. You can see the difference it made."
- Jacqueline*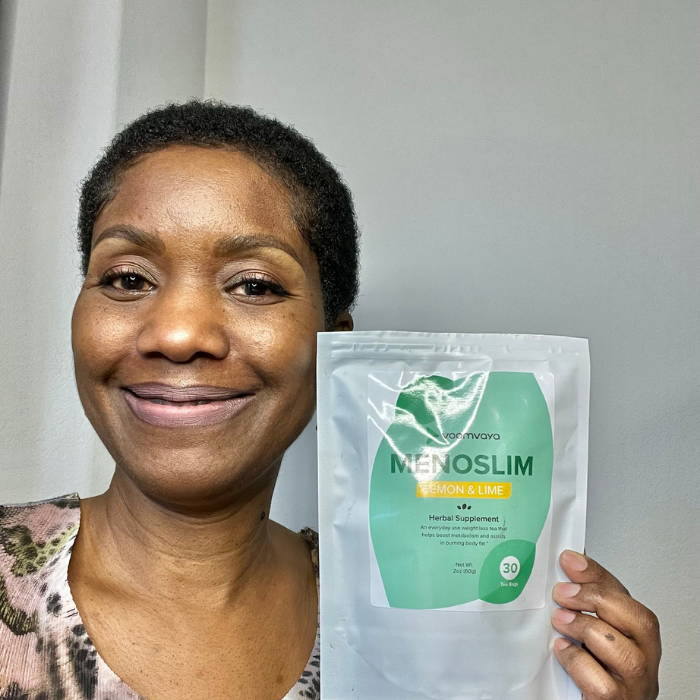 I Am No Longer Annoyed By Every Little Thing Anymore

I have control over my body and my mind and I feel human. I'm so grateful I found this product. No more hot flashes, night sweats and those horrible menopause symptoms. I don't have to turn into that crazy woman anymore. And I am really very grateful. You need to give it a try. Thank you, VoomVaya.

- Belinda W*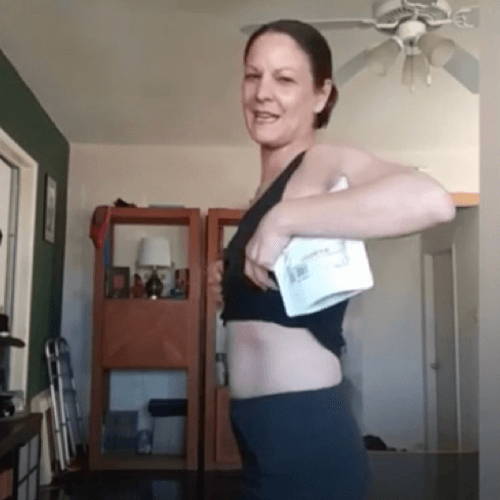 I Lost 21 Pounds All Because Of This Tea!

"After drinking the TeaTox, I started to feel lighter, better and I already lost 2 pounds.
Then I started drinking MenoSlim and lost 19 more pounds! My body has shape again! Super love the taste. Highly recommend!"*

- Lorelei*
Frequently Asked Questions
MenoSlim Tea is a delicious, natural herbal tea containing scientifically studied ingredients that help women to burn body fat, and support adrenal gland health.
This tea blend was specially formulated to help women with erratic hormone levels achieve hormonal balance.
What are the benefits of MenoSlim Tea?
Helps promote metabolism and burning of fat

Helps reduce bloating

Assists hormonal balance

Helps reduce hot flashes and night sweats

Helps improve energy and supports memory

Helps reduce brain fog

Helps to stabilize your mood
Why is the packaging different?
VoomVaya is more than just a name, it's a mindset…
We want to help you feel great about yourself again – mind, body AND soul!
So we felt we needed to update our packaging to reflect the energy, vibrancy and zest for life!

Each pouch still contains 30 convenient, ready-to-use tea bags. It's enough tea for 30 days. And as a plus, every tea bag is environmentally friendly, plastic-free and allergen-free.


How often do I need to take the TeaTox?
For your first time taking MenoSlim Tea, start with the 14-Day TeaTox, then as soon as you finish that, transition over to the MenoSlim Tea.
After the first time, you can use it again after 3-4 months, or whenever your body feels like it needs another detox.
We recommend no more than 1 TeaTox every 3 months.
How long will it take before I see some benefits?
Some people feel (and see) health benefits within days, but generally speaking, most women see the biggest difference after the 14-Day TeaTox, while using the MenoSlim Tea as a long term fat burning effects are seen. We recommend trying the MenoSlim tea for at least 2 months after usinhg the Teatox.
Yes! No matter how good for you the ingredients are, we know that if you're drinking a tea it must taste good.
Which is why with all our teas, we added a delicious natural fruity flavoring to it, giving you the most intoxicating and delicious fruity tea you've ever had. You can also add fruit, honey, or other flavoring for a delicious twist.
Will I experience any side effects?
Every care has been taken to ensure the safest possible product and whilst the vast majority of women do not report many issues, every woman is different and it may be possible to experience some side effects.
For both MenoSlim Tea and TeaTox, the most common side effects are mild stomach aches, headaches, nausea and mild diarrhea. If this happens to you, we recommend brewing your tea bag for just 1-2 minutes (instead of the full 5-7 minutes) and gradually increasing as your body adjusts.
If you experience any other side effects or have any other concerns, we recommend speaking to your doctor before starting either tea.
Can I take this if I'm on other medication?
Both the 14-Day TeaTox and MenoSlim Tea are organic and natural, and gentle on the body.
But because of how powerful some of these ingredients are, if you have estrogen dominance or a family history of cancer, we recommend you speak to your own doctor about before starting.
If you have any complicated medical conditions, or are concerned about safety in your specific circumstances, we also recommend you speak to your doctor before starting.
Who should not use TeaTox or MenoSlim Tea?
Both MenoSlim Tea and TeaTox Booster should only be used by women going through menopause. Therefore, we do not recommend consumption by men, children, pregnant or breastfeeding women.
If you are taking any prescription drugs, have a medical condition, or if you have been treated for breast cancer or any other hormone dependent cancer, we recommend you speak to your doctor before trying either MenoSlim Tea or TeaTox Booster.
NOTICE: This product contains Senna Leaf. Read and follow instructions carefully. Do not use if you have or develop diarrhea, loose stools, or abdominal pain because Senna Leaf may worsen these conditions and be harmful to your health. Consult your physician if you have diarrhea or if you are pregnant, nursing, taking medication, or have a medical condition.
Does this product contain nuts?
While we ensure that careful manufacturing practices are followed at all times, this product is manufactured and processed in a facility which may also process peanuts and tree nuts.
Can I drink these teas long term?
MenoSlim Tea was designed to be taken long term. In fact, the longer you drink MenoSlim, the better the results can be, since you are supporting your body's natural ability to reduce fat
As for the 14-Day TeaTox, we recommend no more than 1 TeaTox every 3 months.
I don't like hot tea, how else can I drink this?
That's the great thing about MenoSlim Tea! It's specially formulated to be extremely flexible.
If you don't like hot tea, drink it as a refreshing cold tea. Or chop up some of your favorite fruits, and turn it into a healthy fruit mocktail!
At this stage, we only ship to addresses within the USA.
Do you offer a money back guarantee?
Yes of course. Like with everything you purchase on VoomVaya, you are always protected by a 60-Day Money Back Guarantee.
If MenoSlim Tea does not help you as much as you'd like, simply send the unfinished product back to us, and we'll issue a complete refund.
I'm still not sure... What should I do?
Then give us a try, because after all, you're completely covered by our 60 Day Money Back Guarantee.
Meaning you can try it for the next 60 days and if it doesn't meet your expectations, simply send the rest back and get a full refund. Which means there's absolutely no financial risk in trying!