Living With Menopause in 2022
What it's really like being a midlife woman in the USA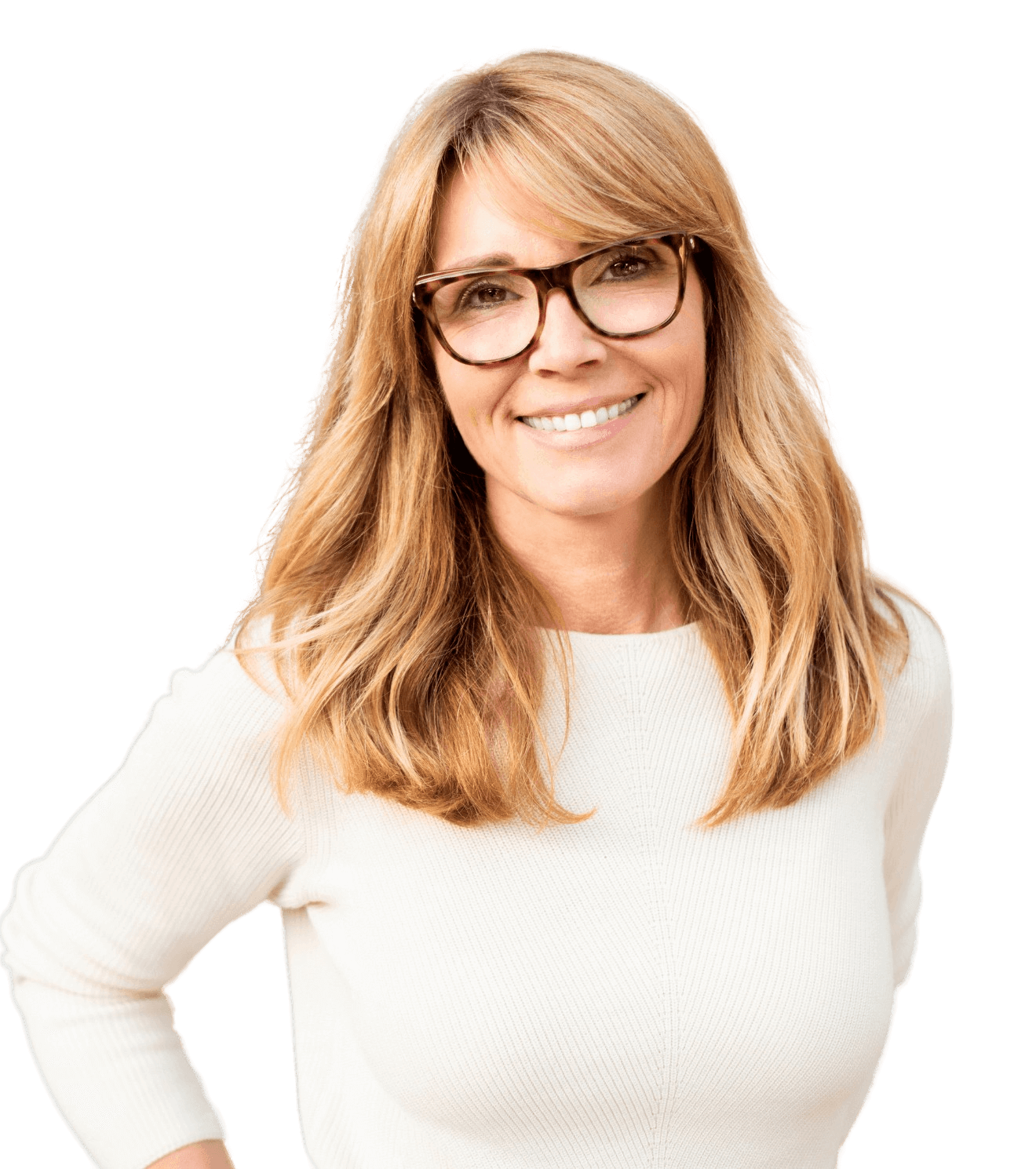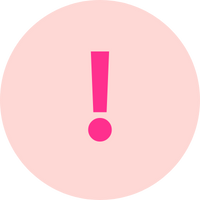 THE MENOPAUSE TRANSITION AFFECTS AN ESTIMATED 1 IN 4 AMERICAN WOMEN1 YET IS RARELY UNDERSTOOD...
AND NOBODY WANTS TO TALK ABOUT IT
Menopause. It's a word that conjures up images of hot flashes, weight gain, and mood swings—and it's a word that most women have heard of, but few are able to talk about openly.
It's easy to see why: Despite being a normal part of life for almost half the population, it is still shrouded in mystery and taboo because of its association with 'getting old' and embarrassing complications..
Not only is the lack of awareness about menopause a barrier to women seeking help when they need it, but there is also a lack of information about the topic itself: not just from within medical communities, but also from other sources like friends and family members who have gone through it.
It's clear that many feel they have no one to turn to when they're having trouble coping with the symptoms associated with perimenopause and menopause.
We want to help women understand their bodies better so they can make informed choices about their health and well-being—and we want them to know they're not alone!
This report captures a snapshot of how middle aged women in the USA are dealing with perimenopause and menopause, their needs, and their attitudes in 2022.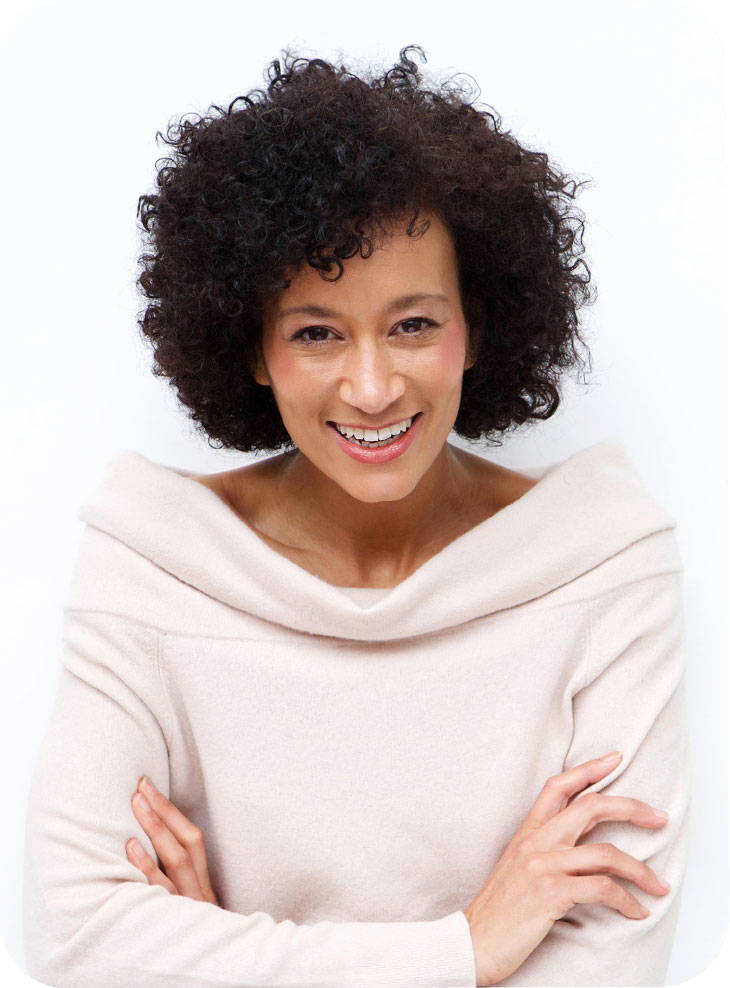 QUESTIONS WE WANTED TO ANSWER
For too long, we menopausal women have been underserved, dismissed and made to feel ashamed of a natural transition in our body…
This has to change!
We know that menopause is a real struggle for some women. Many are going through it right now, and they need help.
Most of the women are searching for answers that will help them make sense of their lives.
They have questions like: Why do I suddenly feel so exhausted all the time? Why is my body changing so much? And why does it seem like no one understands what I'm going through?
The problem is, there just isn't enough well-sorted information out there about how to navigate this phase of life, especially from the female perspective.
We conducted this survey of 1,178 women aged between 45 and 65 living in the United States to highlight their needs and concerns — to help educators, practitioners, and the media bring greater awareness to this often-overlooked and underserved part of our community.  
It's time to spark more conversations about menopause!
We've come a long way, but more needs to be done.
Menopause is the time in a woman's life when the ovaries stop producing eggs. It usually happens around age 50, but it can happen earlier or later.
The stages of menopause are:
This is the time before menopause starts. During this stage, women can have symptoms such as hot flashes, night sweats and mood swings. This usually begins between the ages of 45 and 55, and can last 7 to 14 years. 2
This is when the ovaries stop producing eggs and menstruation stops completely (once she has not had a period for 12 months). The average age of menopause is 51 in the USA 3
The period following menopause. Once a woman has not had a period for 12 consecutive months, she is in postmenopause for the rest of her life.

In this survey:
TOP 10 SYMPTOMS EXPERIENCED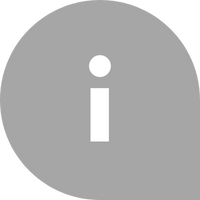 When symptoms first appeared, almost
1 in 4

(23%) had no idea it could be related to the menopause.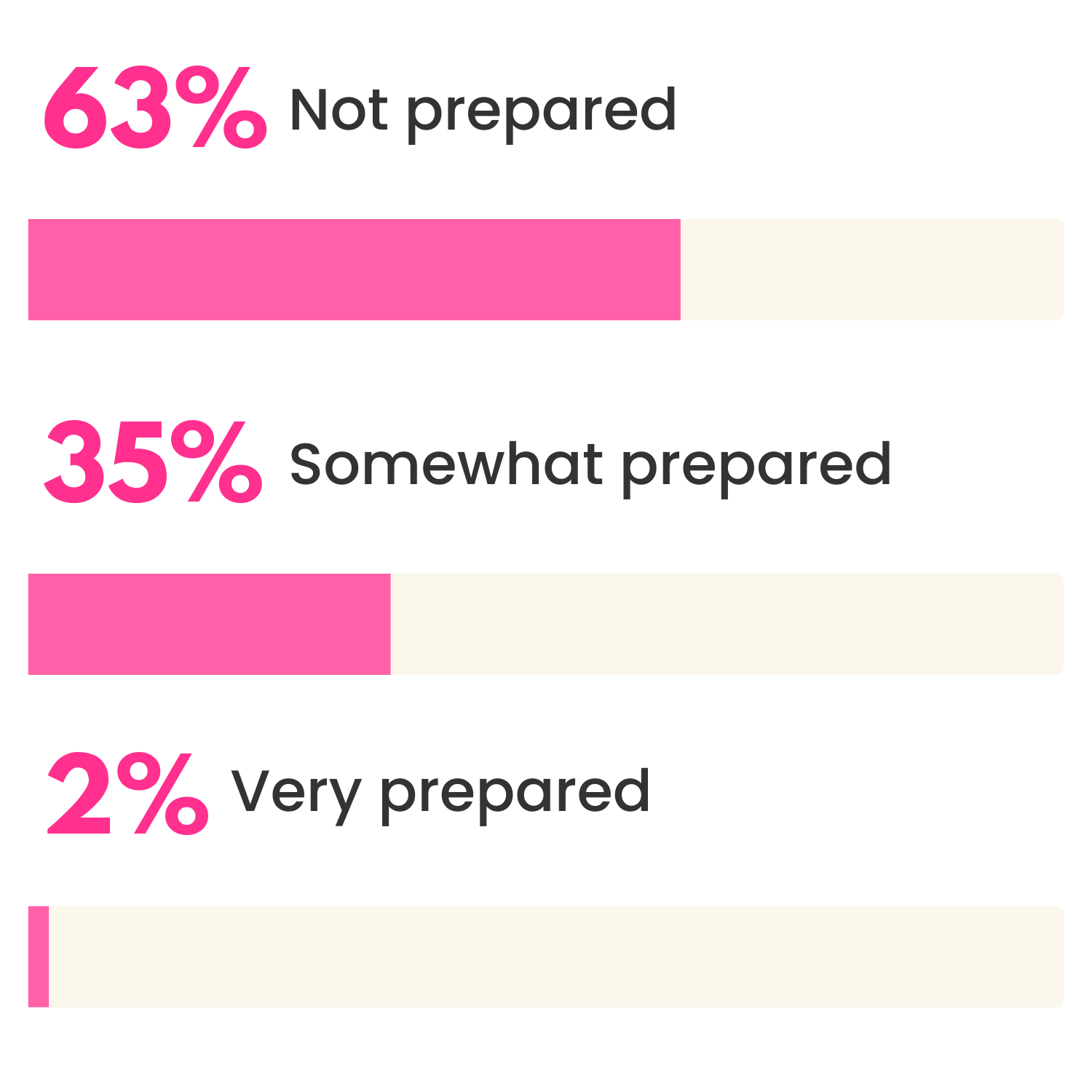 When symptoms first appeared, almost
2 out of 3

(63%) said they were not prepared for navigating the challenges of menopause
THE TOP 5 THINGS WOMEN WISH THEY KNEW WHEN THEY ENTERED PERIMENOPAUSE:
How to manage symptoms
What treatment options are available
What factors can trigger symptoms
Signs and symptoms to look for
When various symptoms may appear
Perimenopausal women are often unsure of what to expect or how to handle it. There needs to be more accessible education available to help women navigate this transitional period of their lives so they can adequately prepare themselves for the years to come.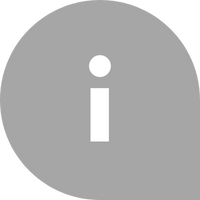 Despite 73% of respondents having already reached menopause, more than
1 in 4

(26%) had NEVER discussed their symptoms of menopause with their doctor.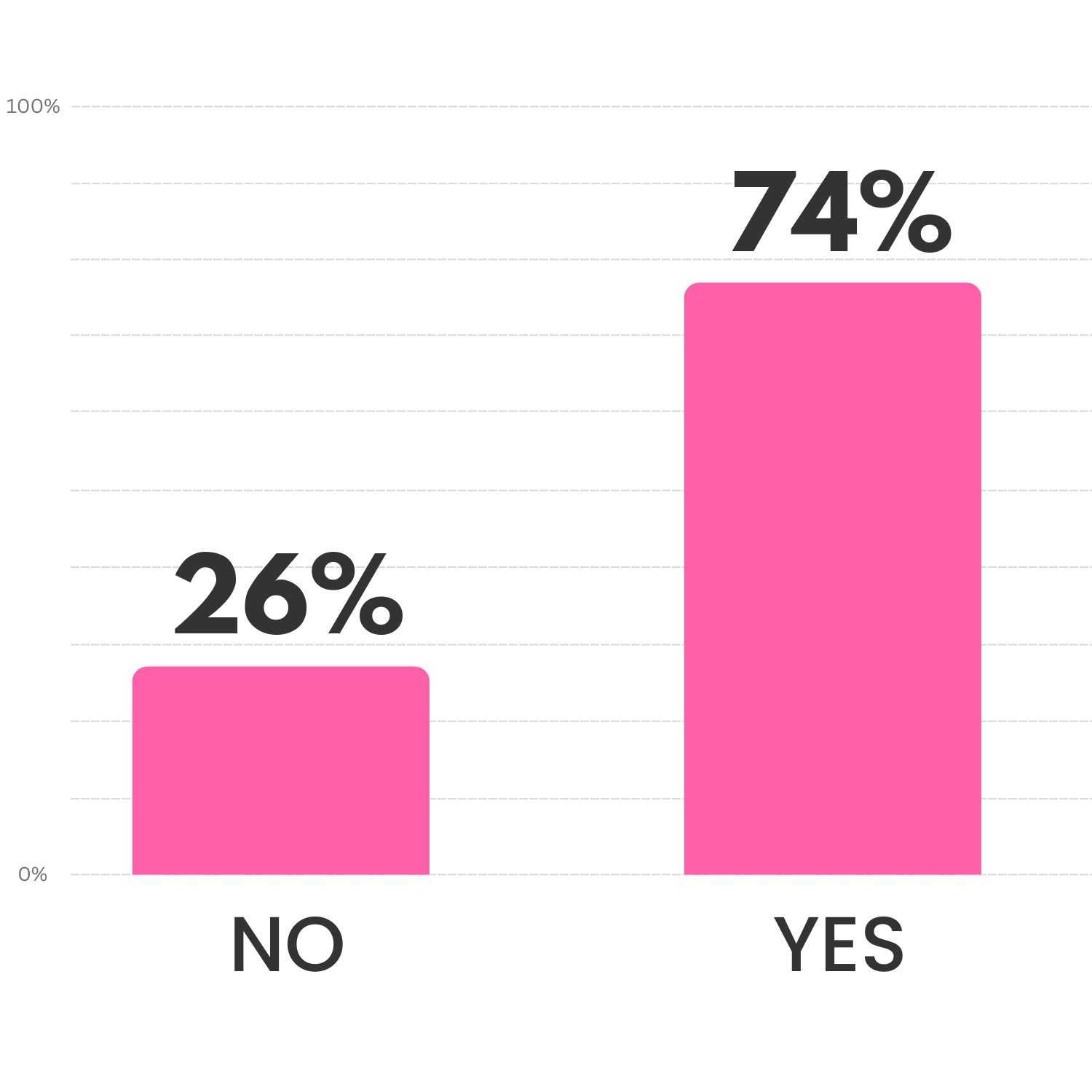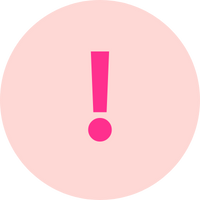 For those that discussed symptoms with their doctor...
said they DO NOT feel adequately heard, understood and adequately cared for by their doctor
said only they SOMETIMES felt adequately cared for by their doctor
said YES, they were adequately cared for by their doctor
HORMONE REPLACEMENT: IT'S HELPFUL FOR MANY… BUT DO THEY WANT IT?
Hormone replacement therapy (HRT) is widely accepted as an effective treatment for common symptoms of menopause, but it's not without risks.
We examined women's attitudes toward HRT and our results indicate that many are confused and fearful when it comes to HRT, and it's clear that many women don't know what alternative options are available to them.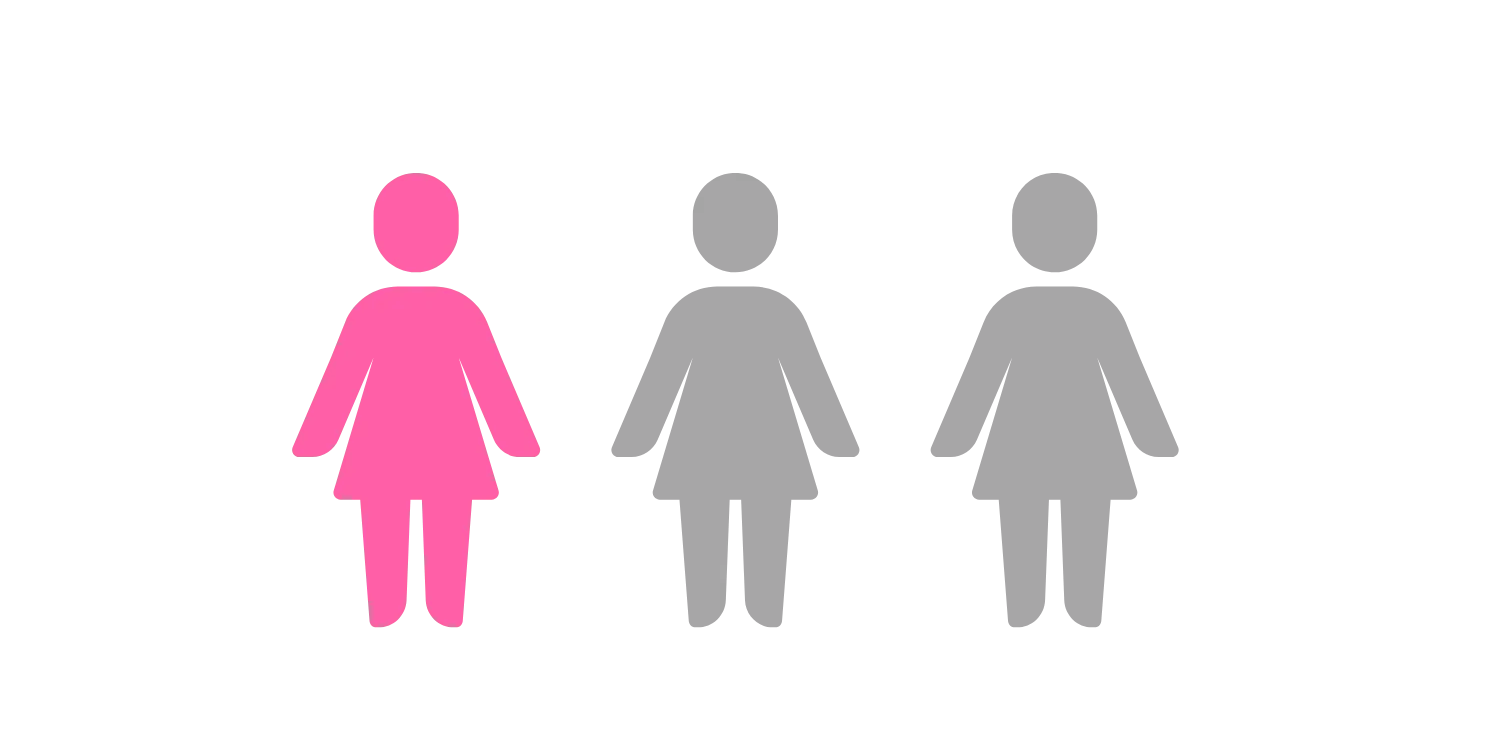 don't know their options aside from HRT
Only 6% were confident that they knew their options
THERE ARE DEEP CONCERNS ABOUT THE USE OF HRT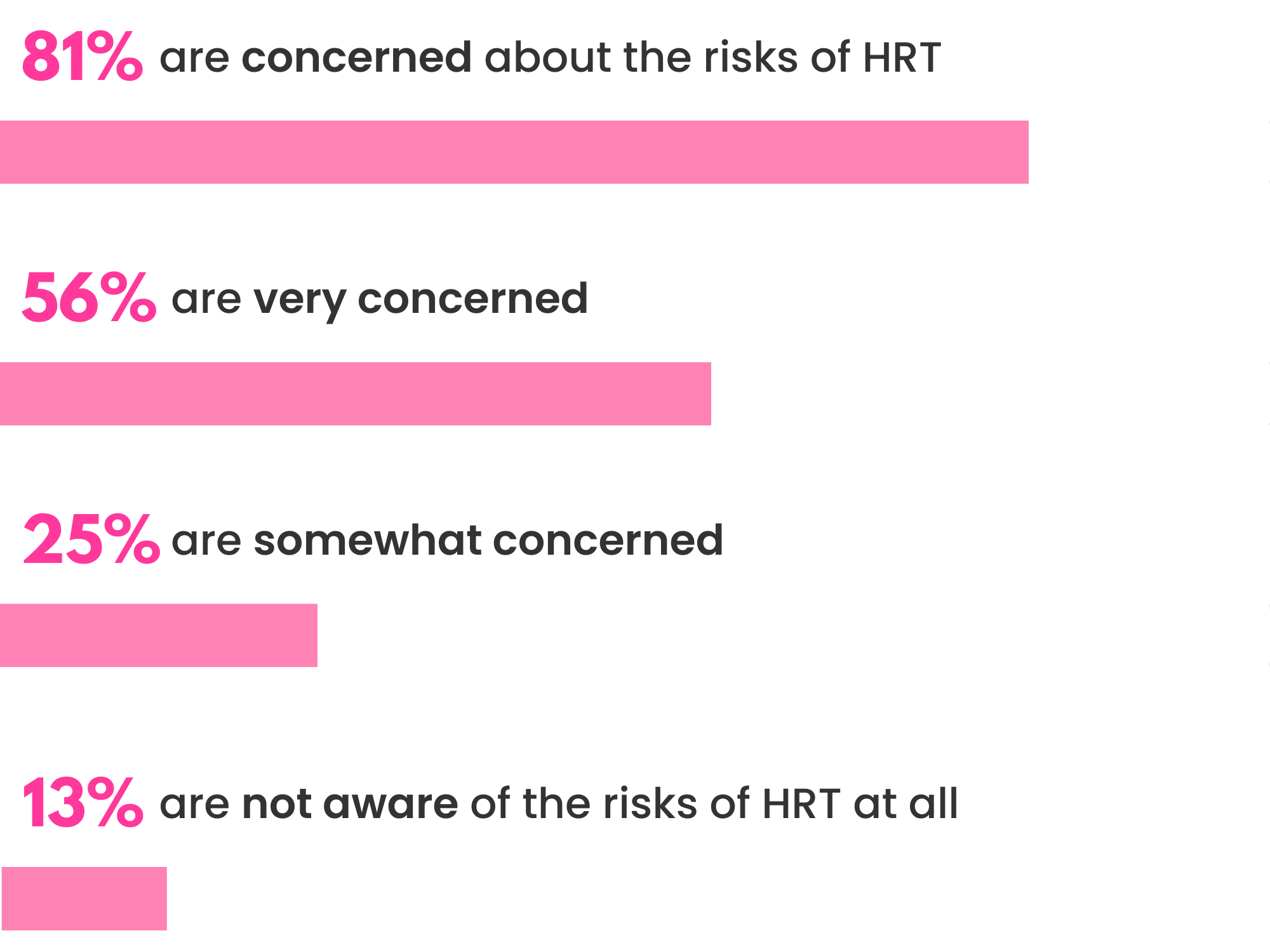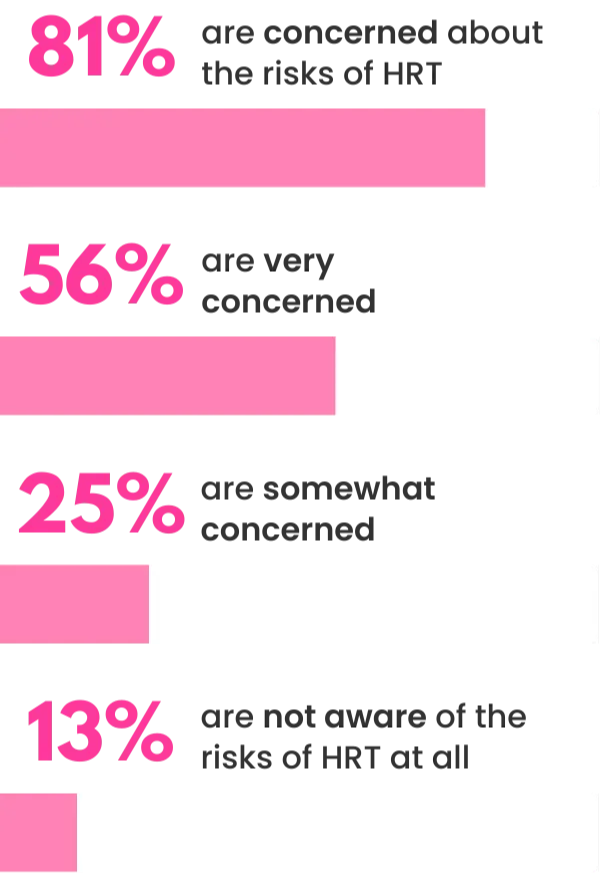 74% of women said they would choose alternative therapies over hormone replacement therapy if they could.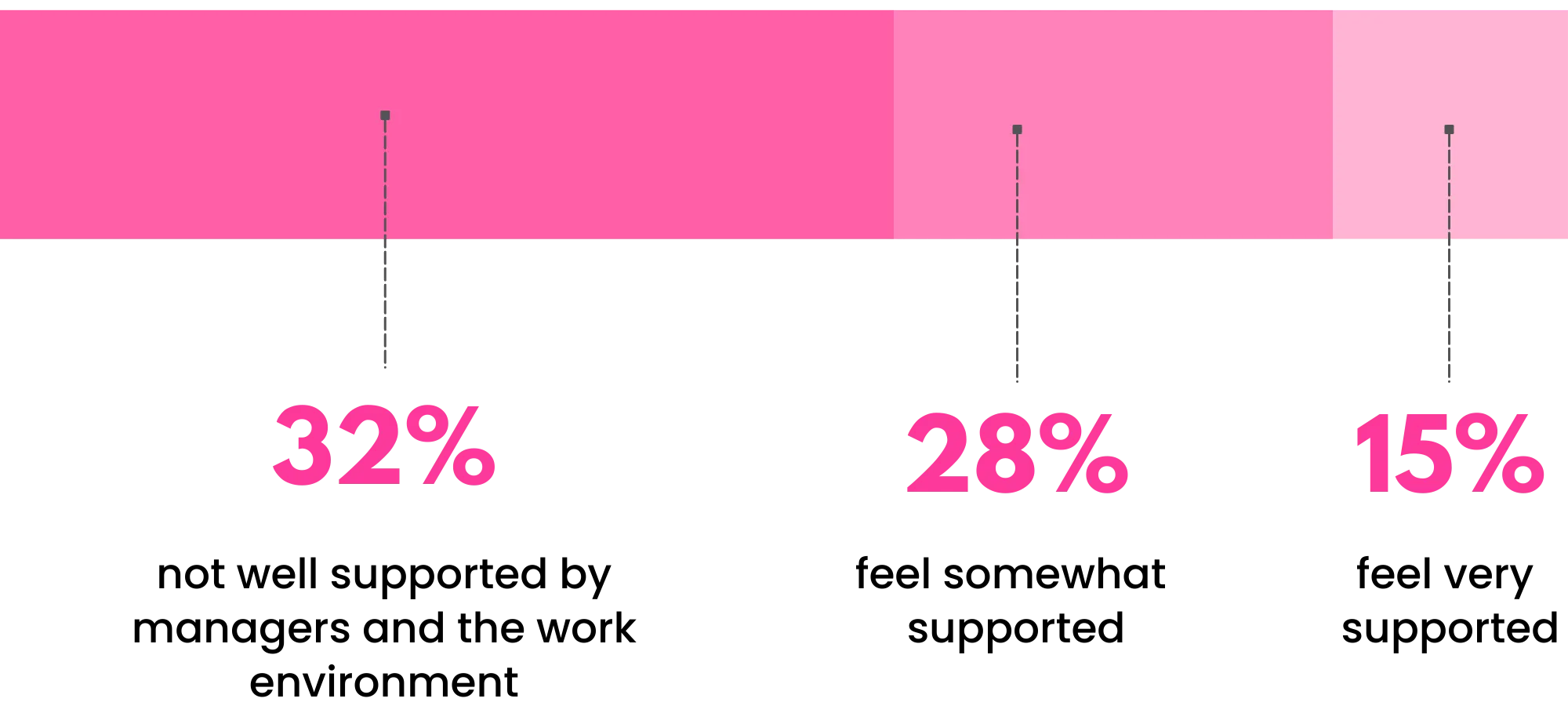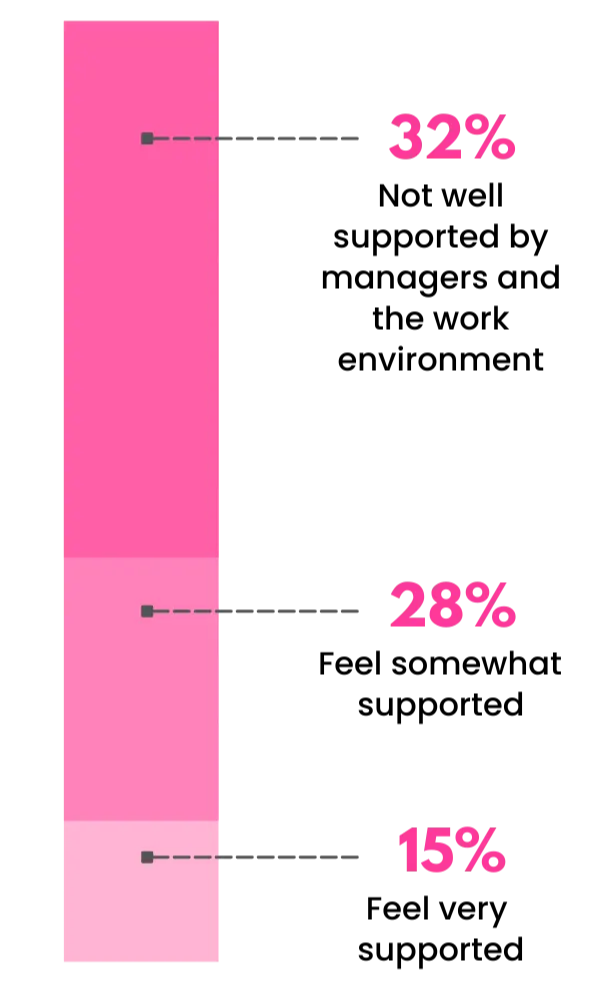 Menopausal and perimenopausal women make nearly 20% of the American workforce 4, and workplaces need to do more to support their needs. It's time for employers to take notice and step up.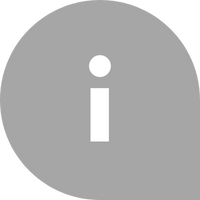 Men in their lives (includes romantic partner, family, friends, colleagues)
said the men in their lives were often or always supportive
But when it comes to romantic relationships, it tells a somewhat different story….
of women said that menopause had a negative impact on their romantic relationship, with 24% saying it was a severe negative impact
COULD MENOPAUSE INCREASE CHANCES OF DIVORCE?
According to the United States Census Bureau, the rate of divorce spikes for adults aged 55 to 64 5. And wives are the ones who most commonly file for divorce 6.

With 70% of women reporting that menopause had a negative impact on relationships with their romantic partner, and 24% feeling rarely supported by the men in their lives – could menopause be a significant contributor in a couple's decision to divorce?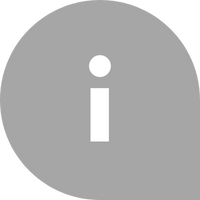 As the cost of living increases, women face difficulties in accessing healthcare, which affects their ability to manage symptoms of menopause.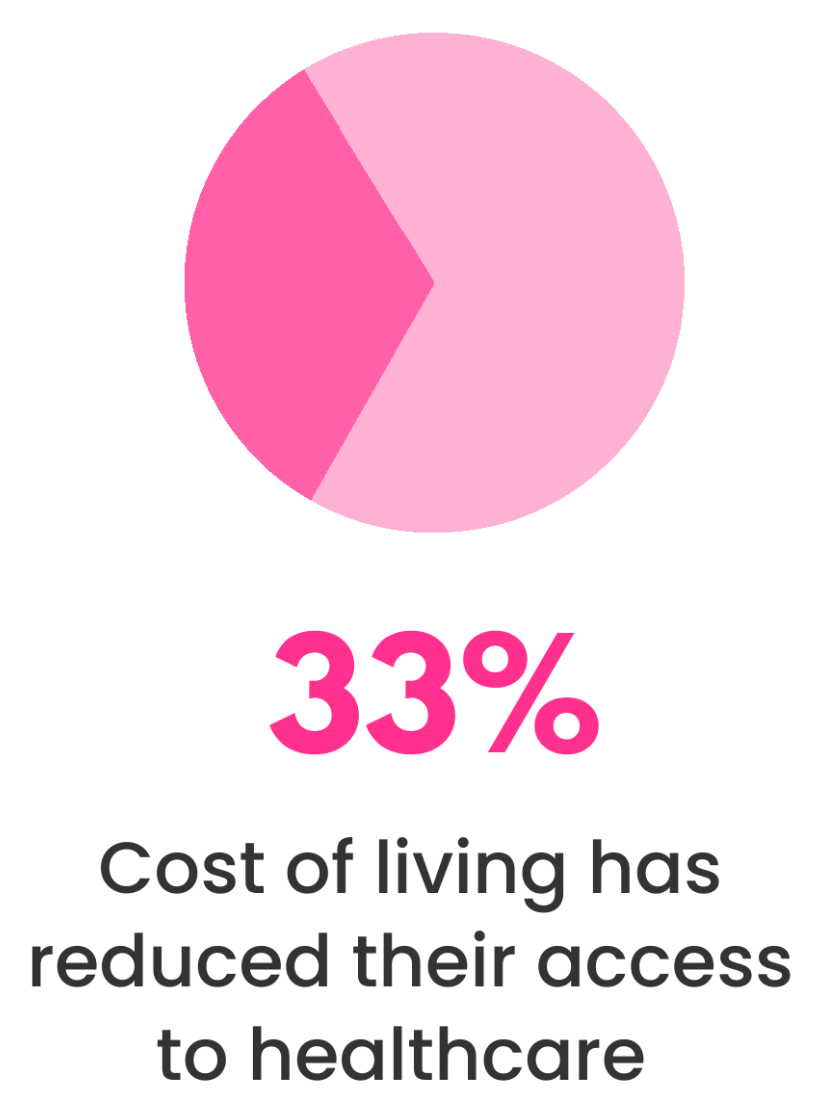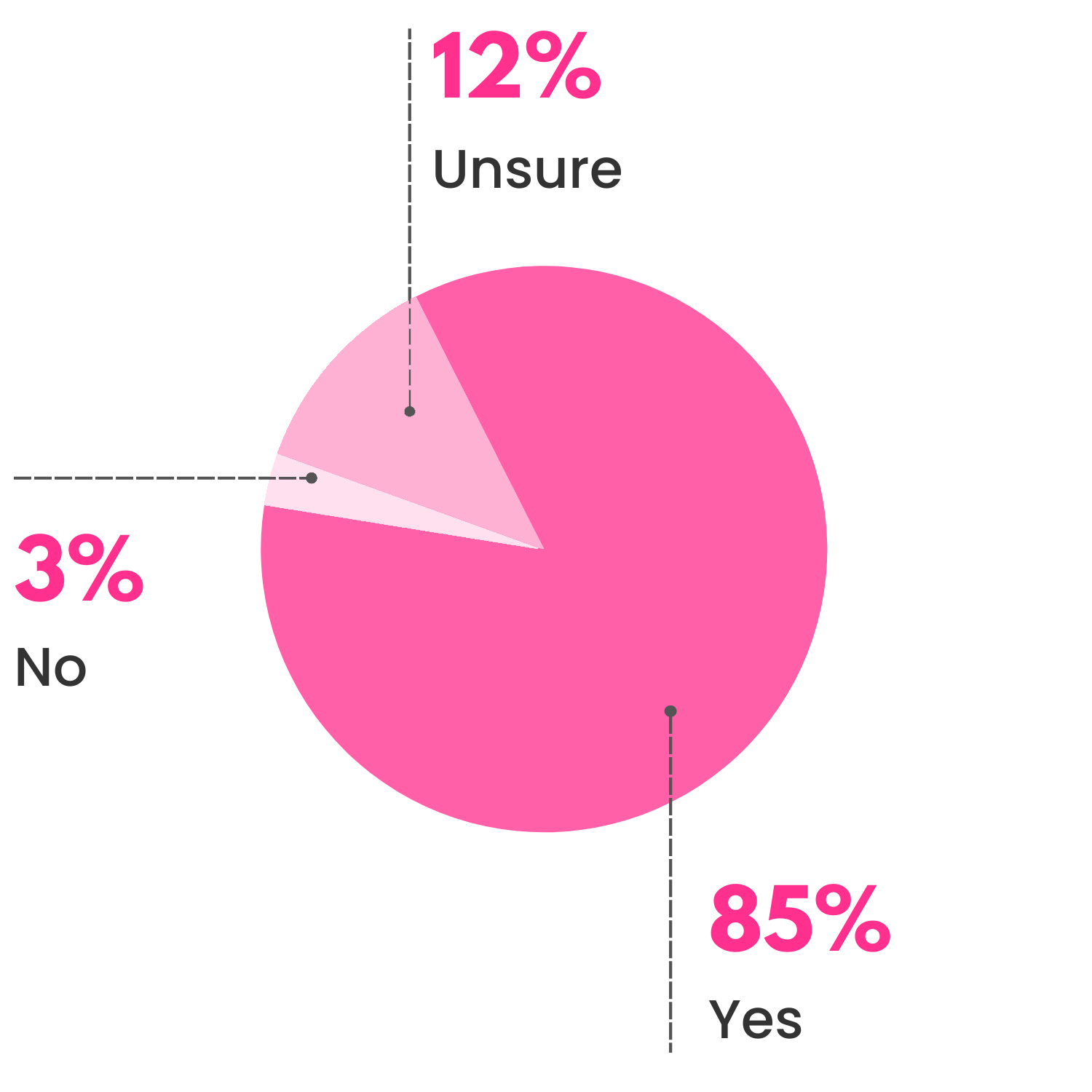 85%

said society needs greater awareness of menopause in order to properly support women going through it
76%

said it would help women if menopause was more openly discussed in the media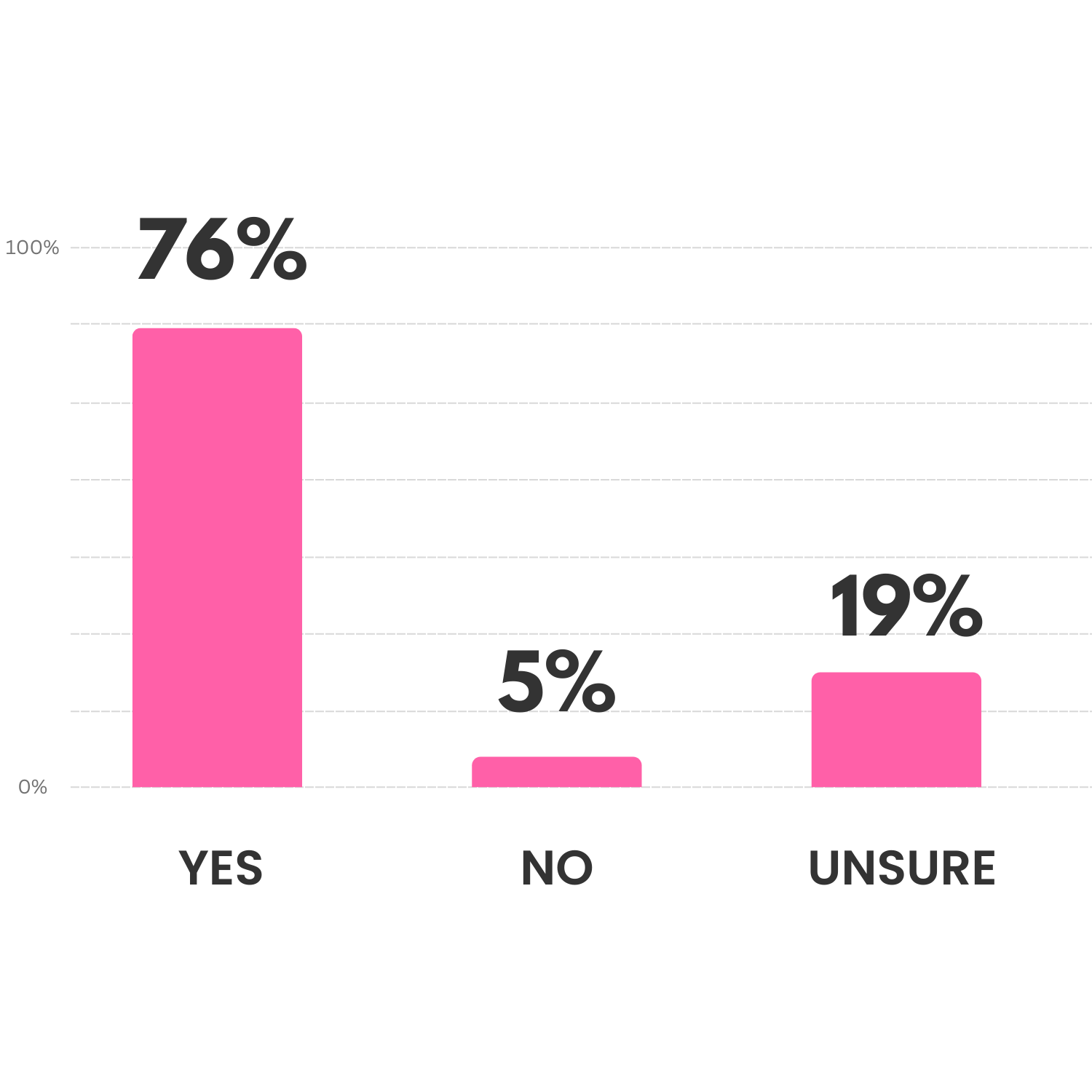 "Women in general should not be ashamed or embarrassed or be judged on talking about menopause and the symptoms."
"I am currently on hormone replacement, but my Doctor doesn't take an active role in explanations. He is a male doctor, and while he is good with other things, I don't feel like this is an area that even gynecologists have a handle on. "
"Laws need to address the way people in a workplace respond to menopause symptoms. When you bring it up or need time off because of symptoms that may cause you to become extremely tired or have migraines, usually having to work through the symptoms with no support because you fear repercussions of being fired or being gossiped about by the older men & younger women at work. "
"We need a "Menopause for Men" guide - what they need to know and what not to say or expect from a women in peri or post menopause. Open discussions, it's not just physical health, it's also mental health."
"I need information to help me better manage hot flashes. I sweat through my clothes and up into my hair. It's awful. It's obvious to others too, as my face and neck get red like a sunburn and have beads of sweat all over my face. "
"I'm unable to have an intimate relationship with my husband. Brain fog horrible, weight gain horrible and not budging. Hot flashes 5 times or more a day. Need help but can't find a doctor that I feel understands."
"I needed parenting, relationship, career, emotional, physical mentoring, guidance, overall help. I did not know what was happening to me. I thought I was losing it. Thank the good Lord, I made it through and am getting healthier physically, mentally, emotionally everyday. We need Life Support! Honestly. Our families think we are whacked out and a basket case."
"I have already weathered the majority of the storm with not being able to sleep, the hot flashes and the mood swings, but the weight gain and bloating has locked me into a spiral of depression and lack of confidence. I never feel sexy or comfortable anymore "
"Women's hormone health should be covered by insurance, more studied by practitioners and more information on treatments overall."
"I wish I had knowledge beforehand. To have known what was happening to my body and possible solutions rather than just suffering through thinking I was crazy. I had no idea peri menopause was even a thing and could start so early. To alleviate that for others would be huge. "
"I need a doctor that takes it seriously and wants to work with me so I can have a better quality of life. I'm so sick of hot flashes in the daytime and at night. I don't like feeling short tempered and impatient all the time, it's not me "
"I want to feel hopeful, energetic and excited to be alive! And to not feel "old" "
"I'm a monster sometimes with no control. I want some mental stability and deal with foggy memory and weight gain. "
"If I were symptom free my husband and I would not argue all the time and maybe he would look at me the way he used to. "
WOMEN NEED A VOICE, NOT NERVOUS WHISPERS

It's time for more open conversations about menopause.
For a health concern that strikes almost half the world's population, it's surprising how little is done for menopause.
Why is puberty, pregnancy, childbirth - all major milestone in a woman's life - celebrated, with plenty of information and support networks…while menopause remains taboo?
Why does society make it a shameful topic to discuss?
It's time to flip the script on menopause and break the taboo.
Together, let's create positive change.
"VoomVaya dreams of a world where women no longer feel alone, embarrassed or defeated by menopause."
References:
United States Census Bureau 2021, United States Census Bureau website, Unites States government, accessed 3rd October 2022, https://data.census.gov/cedsci/table?q=age%20of%20females&tid=ACSST1Y2021.S0101, Calculation assumes 85% of females aged 45 to 64 suffer from menopausal symptoms.

National Institute on Aging, National Institutes of Health website, Unites States government, accessed 3rd October 2022, https://www.nia.nih.gov/health/what-menopause

Mayo Clinic, Mayo Clinic website, Mayo Foundation for Medical Education and Research , accessed 3rd October 2022, https://www.mayoclinic.org/diseases-conditions/menopause/symptoms-causes/syc-20353397
Fast Company, Fast Company website, Mansueto Ventures, LLC, accessed 3rd October 2022 https://www.fastcompany.com/3056703/how-menopause-silently-affects-27-million-women-at-work-every-day
United States Census Bureau, United States Census Bureau website, Unites States government, accessed 3rd October 2022, https://www.census.gov/library/stories/2021/04/love-and-loss-among-older-adults.html
Divorce statistics, Wilkinson & Finkbeiner website, wilkinson & finkbeiner, llp, accessed 3rd October 2022, https://www.wf-lawyers.com/divorce-statistics-and-facts/