Here are some instructions to help you get the most out of your MenoSnooze
How often should I take it? It's very simple…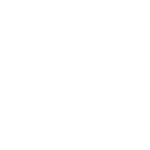 Simply eat 2 gummies about 20-30 minutes before bed.
MenoSnooze will gently ease you into a deep restful slumber. Which means it will cause sleepiness.
So we must warn you:
CAUTION: This supplement causes SLEEPINESS. After taking, do not drive a motor vehicle or operate machinery.
FREQUENTLY ASKED QUESTIONS
Does MenoSnooze taste good?

Absolutely! It's delicious and literally tastes like a gummy bear!

It's so good, most women treat MenoSnooze as their late-night dessert before bed!
How long will it take before I see some benefits? 

MenoSnooze is quick-acting and you will start to feel the effects within 20-30 minutes of consuming 2 gummies.
Can I use MenoSnooze long term?

Yes, MenoSnooze is safe long term and many women report great results using it long term.

However if you are currently taking other medication, have any complicated medical conditions, or are concerned about safety in your specific circumstances, we recommend you speak to your doctor before starting.
What happens if I run out MenoSnooze? 

As you know, we could only create a very limited run of MenoSnooze.
However, what we did do was keep aside a small stash for loyal customers like you.
Over the next few weeks I'll send you some information on how to re-order.