REJUVENATING SLEEP TEA BOOSTER INSTRUCTIONS
Here are some instructions to help you get the most out of your
Rejuvenating Sleep Tea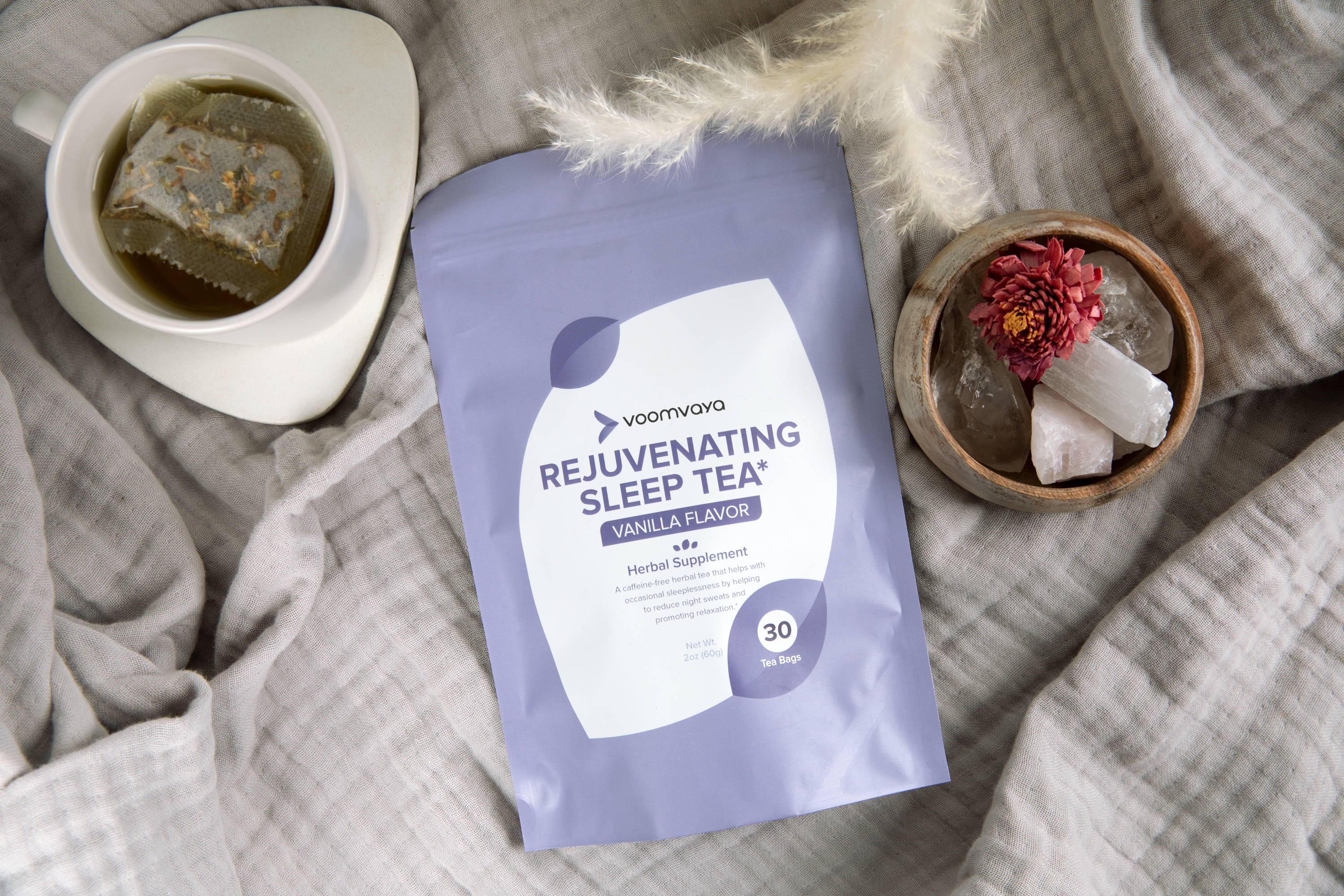 HOW OFTEN SHOULD I TAKE IT?


Brew 1 tea bag for 5-7 minutes

Drink 30 minutes
before bed

Enjoy a good night sleep every night
It's just like preparing any other cup of tea. Simply place one tea bag into a cup of boiling water, and allow to brew for 5-7 minutes.
Add milk or honey to complement the already delicious creamy vanilla taste. Drink it 30 minutes before bed.
Rejuvenating Sleep Tea will gently ease you into a deep restful slumber. Which means it will cause sleepiness.
CAUTION: This tea causes SLEEPINESS. After drinking, do not drive a motor vehicle or operate machinery.
FREQUENTLY ASKED QUESTIONS
Can I drink this tea as an iced tea instead of hot?
Yes, you absolutely can drink the tea cold, as an iced tea.
Some of our customers have added their favorite flavors or fruit to the tea, or even consumed it as non-alcoholic mocktails.
These may be creative options for you if you don't normally enjoy hot teas.
How long will it take before I see some benefits? 

Some people feel and see results almost instantly, but it really depends on individual needs and the complexities of each person's particular hormone imbalance.

 

Most customers have reported that they have seen significant positive changes in their body and mood between 14 days and a month or two.
Can I drink this tea long term? 

Yes, of course you can, and in fact, we recommend you do so as well. Most research has found the maximum effect of these ingredients come in about 4-8 weeks time, and the longer you take it, the more it can help you.
What happens if I run out Rejuvenating Sleep Tea? 

As you know, we could only create a very limited run of Rejuvenating Sleep Tea.
However, what we did do was keep aside a small stash for loyal customers like you.
Over the next few weeks I'll send you some information on how to re-order.