We're Looking for Inspiring Women to Join Our VoomVaya Ambassador Program
Interested? Give Us A Few Details About You!
Here at VoomVaya, we're accepting applications for new Ambassadors all year long.
Get started by filling out your details below.
Leaders. Social Media Influencers. Advocates. Real Women.
We are so excited about the VoomVaya Ambassador Program!
We're looking for inspiring individuals with voices that embody our message: Instead of making women feel ashamed about this natural process in our bodies, we need to embrace it, shine a spotlight on it, and shed the stigma. Every month, we'll feature new VoomVaya Ambassadors on our blog and social media pages.
As an Ambassador, we want to hear what YOU think about VoomVaya products and our pro-age philosophy.
We ask all Ambassadors to submit photos and short videos showing their personal experiences with VoomVaya.
You'll receive many goodies and other benefits, including…
Free Products: We'll send you a special Ambassador box with a sampling of our five-star-rated menopause teas and products.

25% Discount: You'll get exclusive discounts to the VoomVaya store.

Promo Code To Share: 15% off to share with friends and family on social media, with a commission kickback to you!

New VoomVaya Products: You may be asked to try our newest items first—before they're released in our store.

VoomVaya Souvenirs: You'll receive special gifts just for being an Ambassador, like our "VoomVaya" T-Shirt.

Live Events: You may even receive an invitation to join us on an upcoming VoomVaya live online Q&A.

The Official VoomVaya Ambassador Title: This is a great opportunity to connect and share your voice with thousands of other women experiencing the same changes.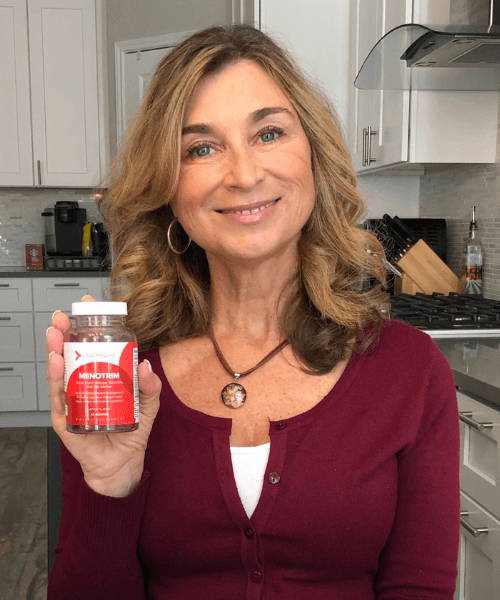 Full disclosure: VoomVaya Ambassadors do not receive monetary compensation. If you are selected as an Ambassador, you will receive a ton of perks reserved especially for VoomVaya Ambassadors.
Like to join the elite VoomVaya Ambassador program? Read on to find out what's involved.
Are You Our Next Voomvaya Ambassador?

We're looking for influential, inspiring women.
We recognize the value of representation among our Ambassadors, as well as those who have both large and intimate followings. VoomVaya was born to bring the conversation into the mainstream and normalize what all women experience.
Think this might be for you? You could be our next Ambassador if…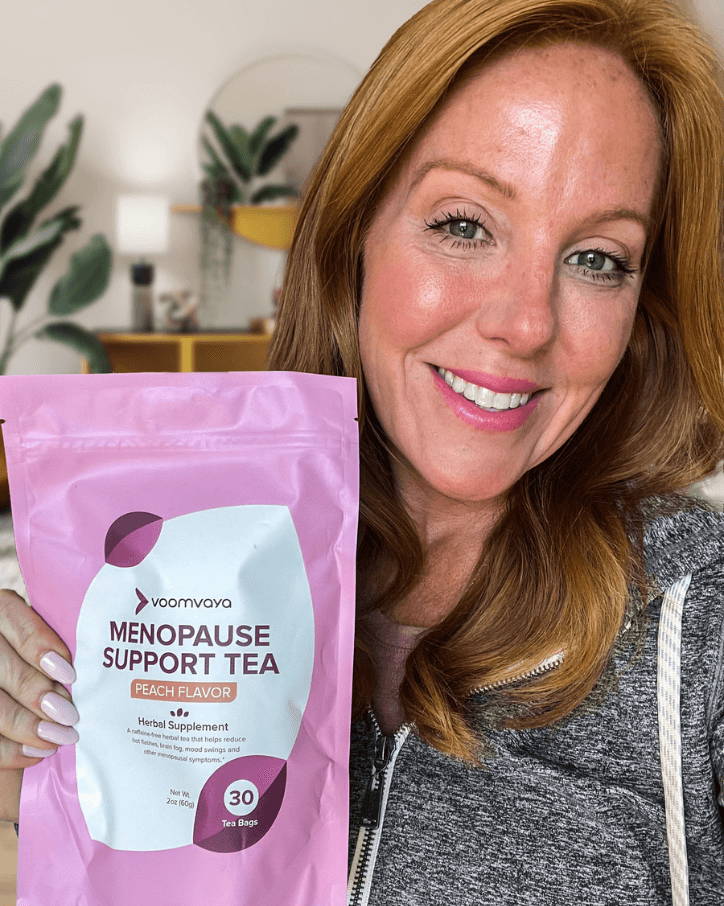 You love VoomVaya and are excited to spread the word about what we do.

You have a strong voice and aren't afraid to use it.

You already are, or want to become, a role model for other women.

You'd love to be the "face" and "voice" of VoomVaya

You feel completely at ease filming short videos on your phone or camera. (Or having someone else film you.)

You're excited about being a voice for women experienceing menopause.
Sound like you? Great, we'd love to hear from you! Read on for the final instructions.
Almost there! You have one more step to finish this application.
Click the "apply" button above, and we'll send you the details. Then, we'll review your application and reach out if we're a good fit for each other.
Thanks for your interest! We look forward to hearing from you.