Turn Any Ordinary Glass Of Water Into A Nature-Powered, Non-Addictive Sleep Solution…

And Slip Into A Blissful 8-Hour Slumber Tonight, Waking Up Tomorrow Feeling Completely Rejuvenated!
SPECIAL OFFER
Subscribe and Save 20%
Rejuvenating Sleep Tea
Never have to think about reordering

Free US Shipping

Cancel at anytime
$00.00 $00.00
I Feel So Much Better And Well Rested
I was having so much trouble sleeping and having too many cups of coffee to make up for it. I tried many products and methods that simply didn't work. I was happy to find this tea online, of course I was skeptical at first but I tried it anyway. I was so much happy and relieved that it worked! I feel so much better and well rested during the day making me so much more productive.
I Get Up The Next Day & I'm Feeling So Much Better
I take this around an hour before I go to sleep at night. And I am so relaxed. It helps me get rid of the day's worries and helps me control those hormones that can sometimes feel like they're on a rollercoaster. And that way, I get up the next day and I'm feeling so much better. I'm full of energy the way I should!
It Relaxes Me & So I'm Able To Fall Asleep Easier
Rejuvenating Sleep Tea is so wonderful. I'm starting to sleep like a baby! And it has a great calming effect so it relaxes me and I'm able to fall asleep easier. I also love the taste of it. It's definitely helping me with my night sweats as they are diminishing. And I'm able to sleep through the night without being soaked. Also, I love the fact that it's GMO and gluten-free. I can't recommend this product enough as it's changing my life!
Why Is It So Hard To Sleep During Menopause?
It's just so unfair isn't it?
As if we didn't already have enough to deal with during the menopause, now we can't even get a good night's sleep!
But why is it so hard to sleep during menopause?
One word: Hormones.
As you probably already know, during menopause our ovaries start to decline and produce significantly less estrogen and other hormones. 5
This decrease in estrogen levels causes all of the usual menopause symptoms…

From the hot flashes to the mood swings and anxiety.
Problem is…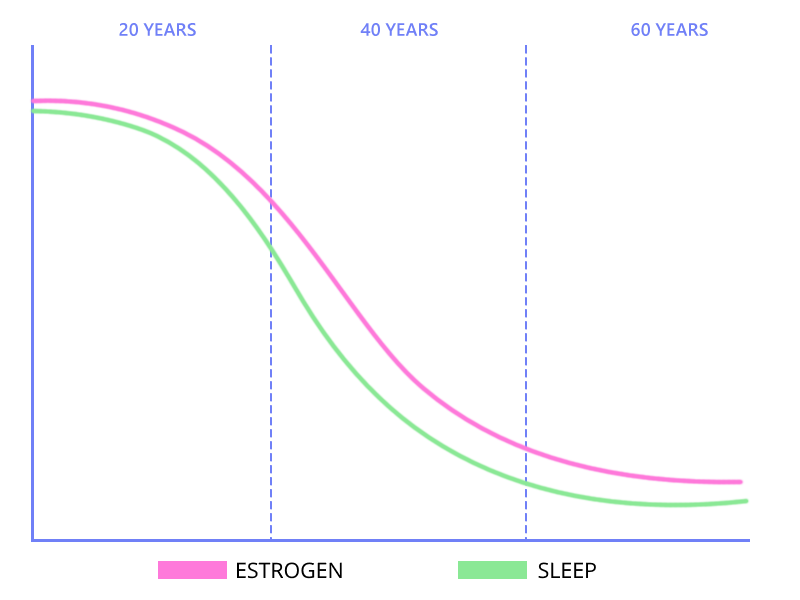 These Menopausal Symptoms Continue To Torment Us Into The Night!
Hot flashes become night sweats, leaving us drenched in sweat every couple hours...
Anxiety leads to racing thoughts, preventing us from falling asleep…
Hormonal imbalances causing early morning awakenings…
The list goes on!
So it's not just about not being able to sleep…
It's because our menopausal symptoms STOP us from sleeping!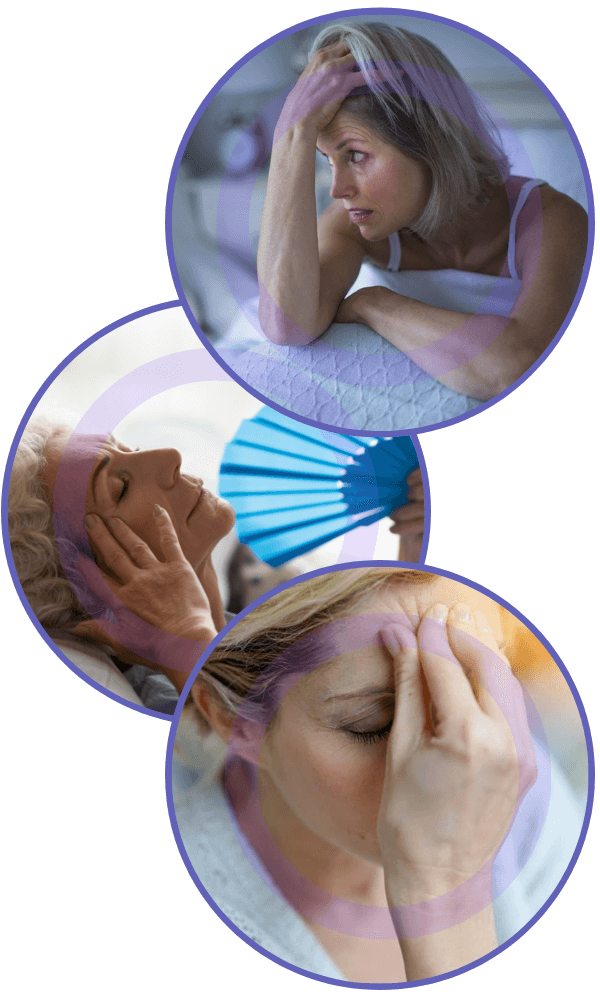 This Is Why Other Sleeping Aids May Have Failed You

Because most common sleeping aids do NOT help with your menopausal symptoms…
And they do NOT help rebalance your hormones.

Instead, all they may do is forcefully knock you out.
So not only can you wake up the next morning feeling dazed and "hungover"...
But most of the time, you probably don't even wake up feeling rested.
The Key To A Good Night's Sleep Is To Treat Your Menopause Symptoms At The Same Time!

By treating your menopause syptoms, we resolve the actual underlying cause of your sleeplessness…
Creating real, long lasting results.
No more laying in bed for hours trying to get to sleep…
No more waking up every couple hours drenched in sweat…
No more feeling tired and exhausted every morning…
Just night after night, of the most blissful, undisturbed and restorative sleep you've had in years!
Introducing VoomVaya's Rejuvenating Sleep Tea - Not Just A Sleep Solution, But The Complete Menopause Solution!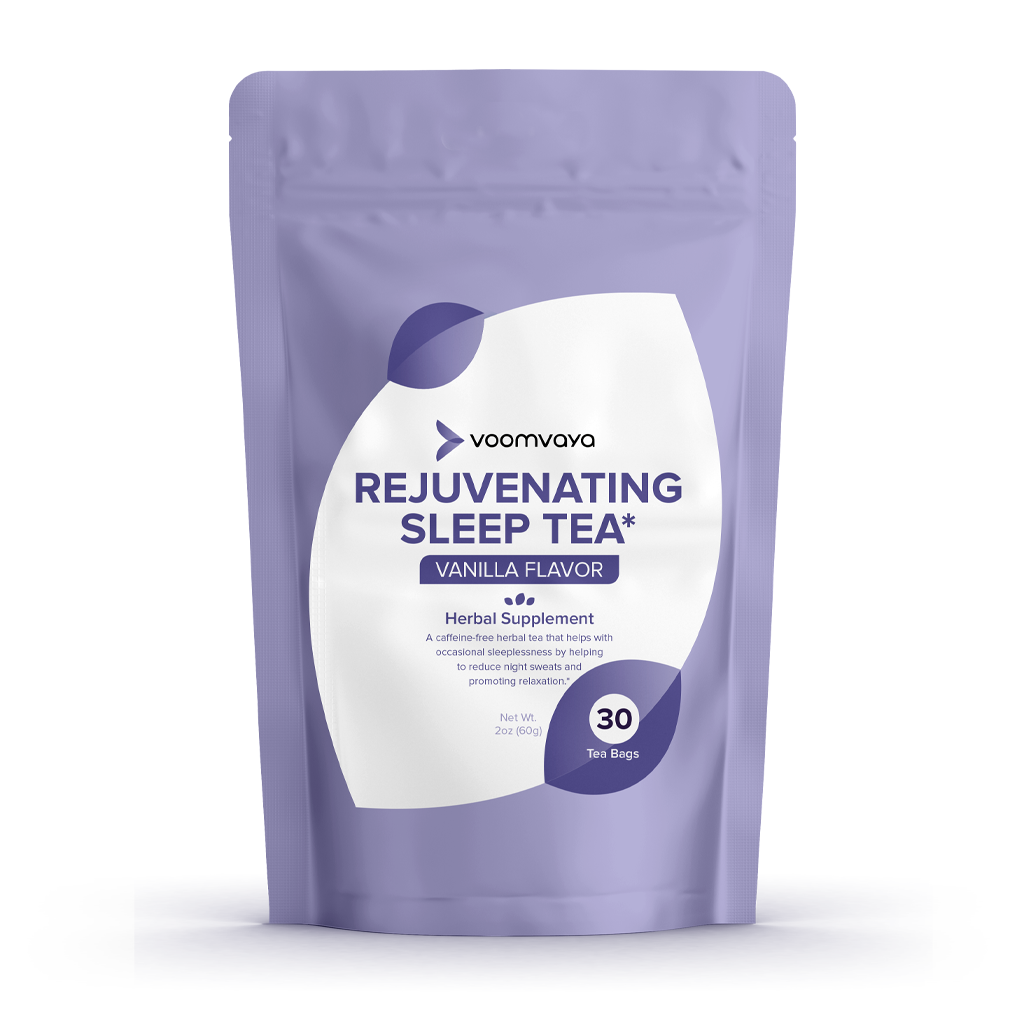 VoomVaya's Rejuvenating Sleep Tea contains 7 carefully hand-selected, clinically tested herbs, perfectly balanced into 2 groups.
The first group contains nature's most powerful "Sleep Inducing" herbs to help you drift off to sleep faster…
And the second group being the "Estrogen Support" herbs that help rebalance your hormones and free you from menopausal symptoms.
Together, these 2 groups of herbs do what no other sleep aid has done before:
Help you achieve hormonal balance and resolve the underlying cause of menopausal sleep loss! 6
So you can finally enjoy the most rejuvenating 8 hour sleep you've had in years!
The 3 "Sleep Inducing" Herbs That Help You Get To Sleep Faster…

Valerian Root grows natively in the US and has been a sleep aid for centuries. Often referred to as "Nature's Valium", Valerian helps you get to sleep faster 7 and improves the quality of sleep. 8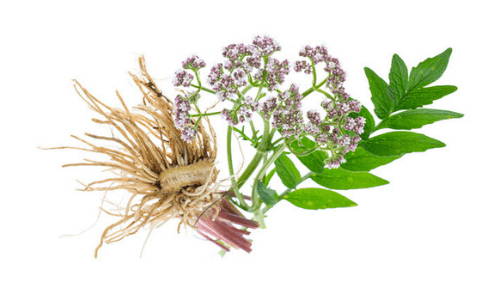 Chamomile is one of the most well known medicinal herbs and is widely regarded as a mild tranquilizer and sleep inducer. 9 It also a great calming agent that reduces muscle tension and anxiety 10 therefore helping to improve sleep quality. 11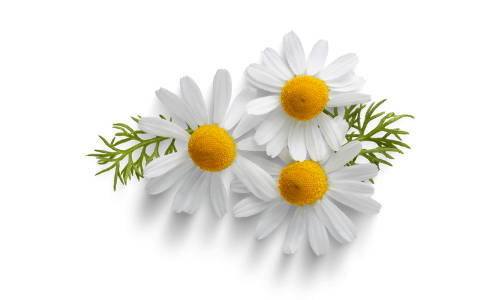 Lavender is a powerful natural sedative that helps you sleep longer and get to sleep faster. 12 When brewed as a tea, the wonderful smelling Lavender aromatherapy may actually help reduce hot flashes! 13
The 4 "Estrogen Support" Herbs That Promote Hormonal Balance And Help You Stay Asleep Longer…

Red Clover is an amazing herb that helps reduce both how often, and how intense hot flashes and night sweats are 14. Helping to reduce these night sweats is key in making sure you stay asleep for longer!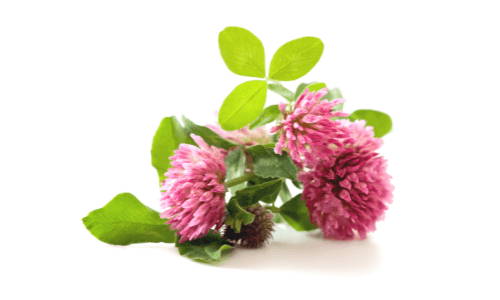 Black Cohosh is effective in helping reduce the intensity of night sweats and hot flashes 15 as well as sudden mood swings and anxiety. 16 Which is why Black Cohosh has been shown to reduce how often you wake up every night. 17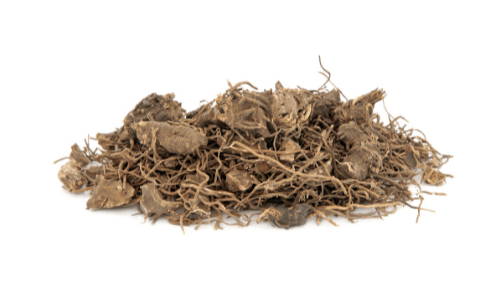 Licorice Root is another effective herb at reducing hot flashes and night sweat, 18,19 but also reduces the workload on your adrenal glands 20 so they can better help regulate your cortisol levels and sleep cycle.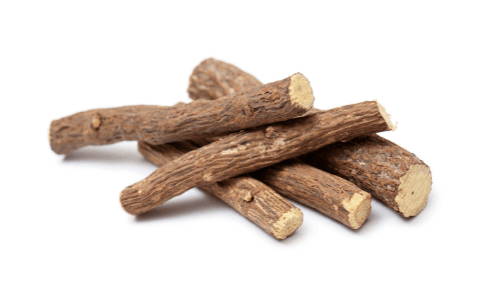 Eleuthero Root contains phytoestrogens that act similar to the estrogen in our body 21 and helps reduce all the main menopause symptoms, such as hot flashes, night sweats, anxiety and mood swings. 22
Here's Why You Can Wake Up Rejuvenated EVERY Morning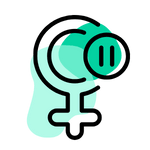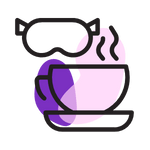 100% Non-Addictive and Non-Habit Forming
Drink Rejuvenating Sleep Tea every night for as long as you need, without ever worrying about getting "hooked" on it because every single ingredient is non-addictive and non-habit forming.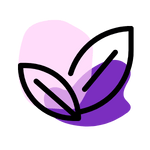 Contains Gentle All-Natural Ingredients

Using certified organic herbs that are all natural, GMO-free, gluten-free, caffeine-free, and made in an FDA approved facility in Arizona.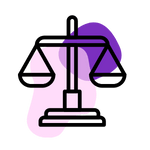 Helps Achieve Hormonal Balance

Each herb is scientifically studied to help you achieve hormonal balance and assist with all your other menopausal symptoms, including brain fog and mood swings.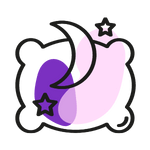 Fast-acting ingredients that go to work immediately, so in just 30 minutes, you'll be so calm and relaxed you're ready to snooze in your soft, comfy bed.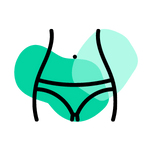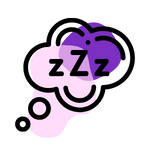 Deep Restful Slumber Through The Night

With less night awakenings and in a more relaxed state, you'll enjoy eight hours of well-deserved, deep and restful slumber.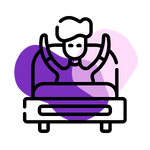 Wake Up Tomorrow Completely Rejuvenated!

No sleeping pill hangover, and no brain fog. Just imagine waking up tomorrow after a full night of sleep, feeling energetic and full of life!
All It Takes Is 1 Cup Of VoomVaya's Rejuvenating Sleep Tea,
30 Minutes Before Bed Every Night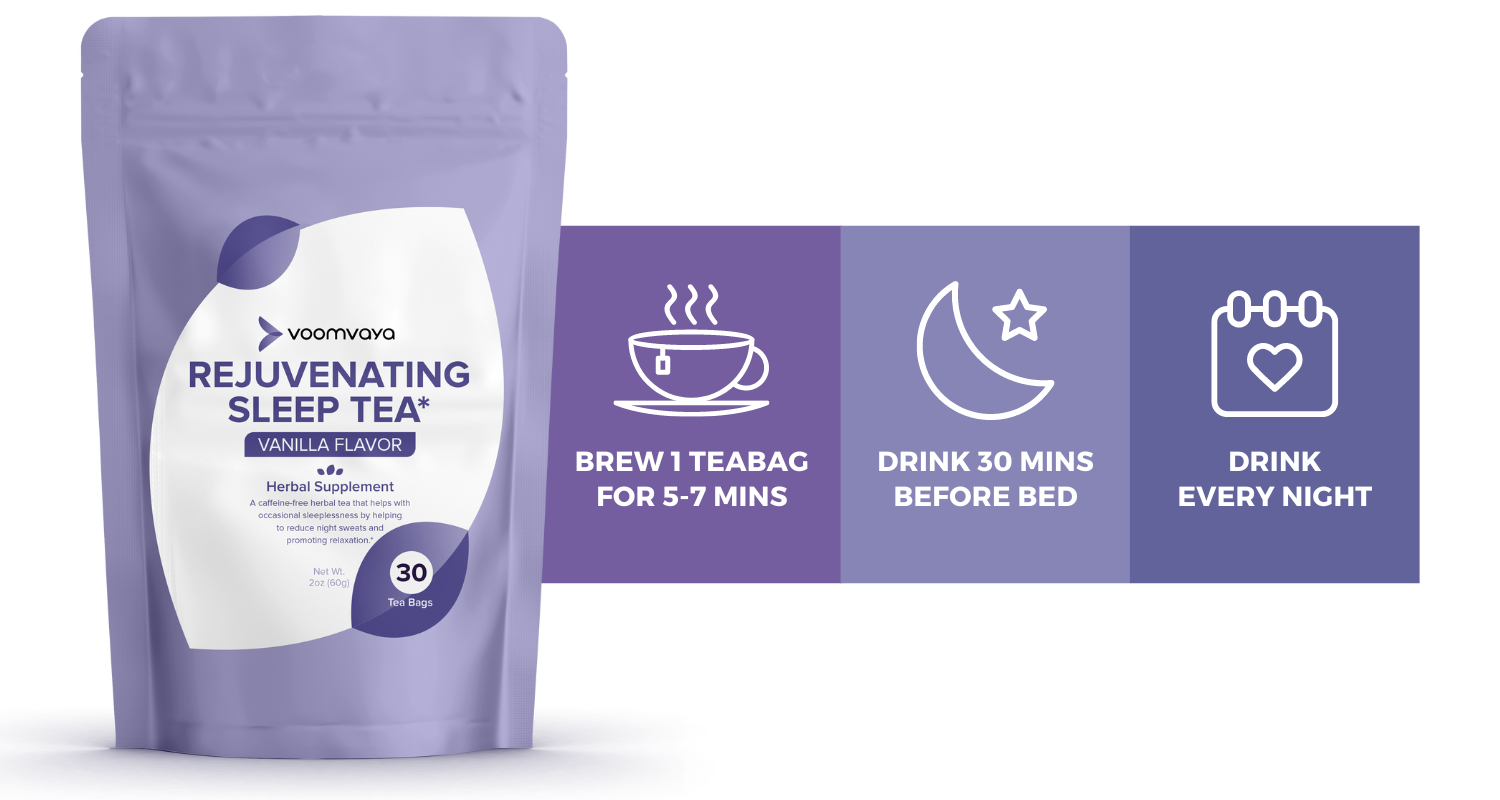 Research backed ingredients clinically shown to deliver the promised result


Pure, organic and 100% nature-powered ingredients you can actually pronounce


Hand-packed by tea sommeliers in a pristine FDA registered facility in Arizona


Absolutely risk free to try with our iron-clad 60 day money back guarantee


GMO-free, gluten-free, dairy free and caffeine-free


Delicious, creamy vanilla flavor you'll love enjoying every night

Try It Today, Absolutely Risk-Free, With Your 60 Day Money Back Guarantee!

Not sure if VoomVaya's Rejuvenating Sleep Tea is right for you?
Well, don't forget like everything you order from VoomVaya.com, you're covered by a full 60 Day Money Back Guarantee.
Meaning… you can try VoomVaya's Rejuvenating Sleep Tea, absolutely risk-free, for a FULL 60 DAYS!
And if for any reason at all you're not 100% THRILLED with your results…
You get a complete 100% refund, no questions asked.
So go ahead, and order today with confidence, knowing you can try VoomVaya's Rejuvenating Sleep Tea absolutely risk-free, for the next 60 days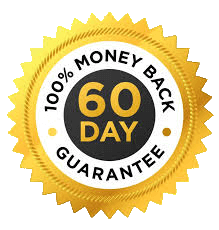 Same Great Product, Brand New Packaging

Don't Just Take Our Word For It…
Hear From Real Women Who All Rely On VoomVaya's Rejuvenating Sleep Tea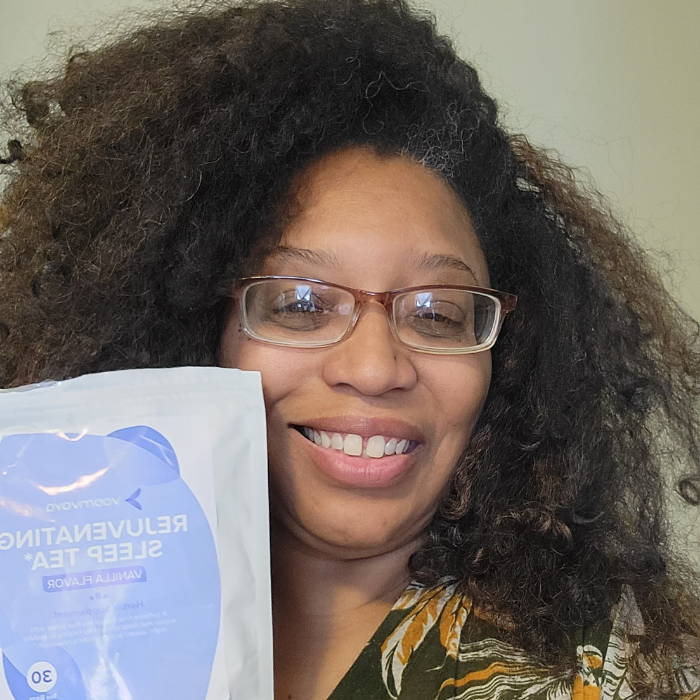 After About 3 Months, I Feel Like I Have Never Gone Through Menopause!

I started drinking it every morning and to my surprise, after 2 weeks, I begin feeling the results. Although I was still feeling sysmptoms, they would become less and less intense to less frequent, every week from that point on. Now, after about 3 months, I feel like I have never gone through menopause! Never! Sure, I'm not feeling like I was when I was 20, or 30, but good Lord. Still, I'm thinking clearly, mood swings don't happen anymore, and in general, I feel like myself again! It appears that this tea has a series of natural ingredients like black cohosh, red clover. So, if you have problems like me, try this tea! It is the simplest and most natural way to solve it.
- Sandra*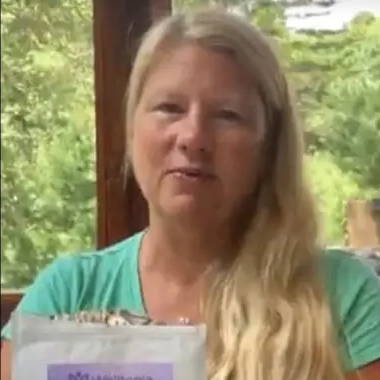 Love The Name "Rejuvenating Tea" Because That Is Exactly How I Feel After Drinking This

I love that the name is "Rejuvenating Tea" because that is exactly how I feel after taking this product for two months. I feel rejuvenated like I'm finally sleeping, the night sweats are gone, and it's a super product! Again, I tried many things over the years and this one is the one that really works. What I also like about it is that it's a natural product, everything in it is natural and it's organic. I just can't believe it took me this long to find Rejuvenating Sleep Tea.
- Eleanor*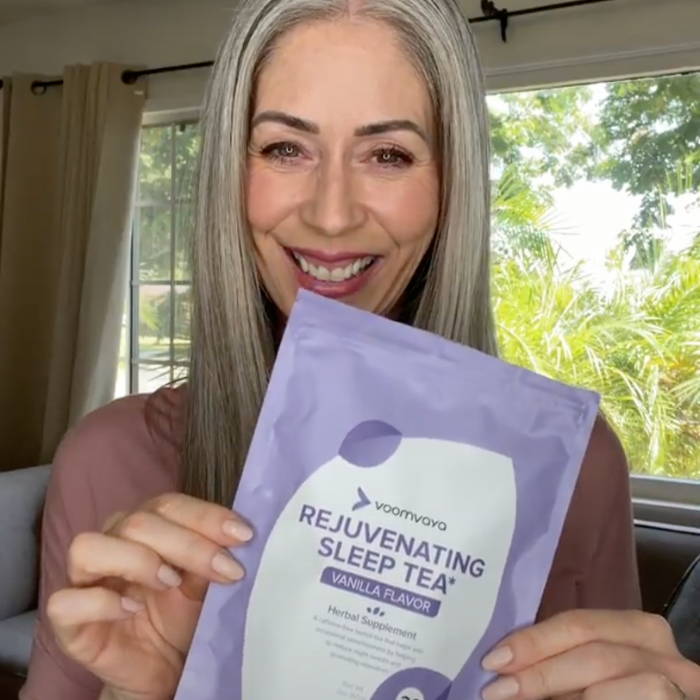 I'm An Advocate For Things That Work And This Works!

I tried so many different things, mostly topical like shampoos, conditioners, supplements, and nothing seem to work. Then I saw this natural product, Hair Repair Tea. Having just 1 cup a day, it has great flavor, no caffeine, it actually helps with other things with menopause like hot flashes, which totally affected my mood. I love it! My hair has a grown out a little bit more, my hair is definitely much more stronger. I noticed too that I have baby hairs everywhere.
- Jill*
So If You're Ready To Finally Get Your First Full Night Of Blissful, Restorative Sleep…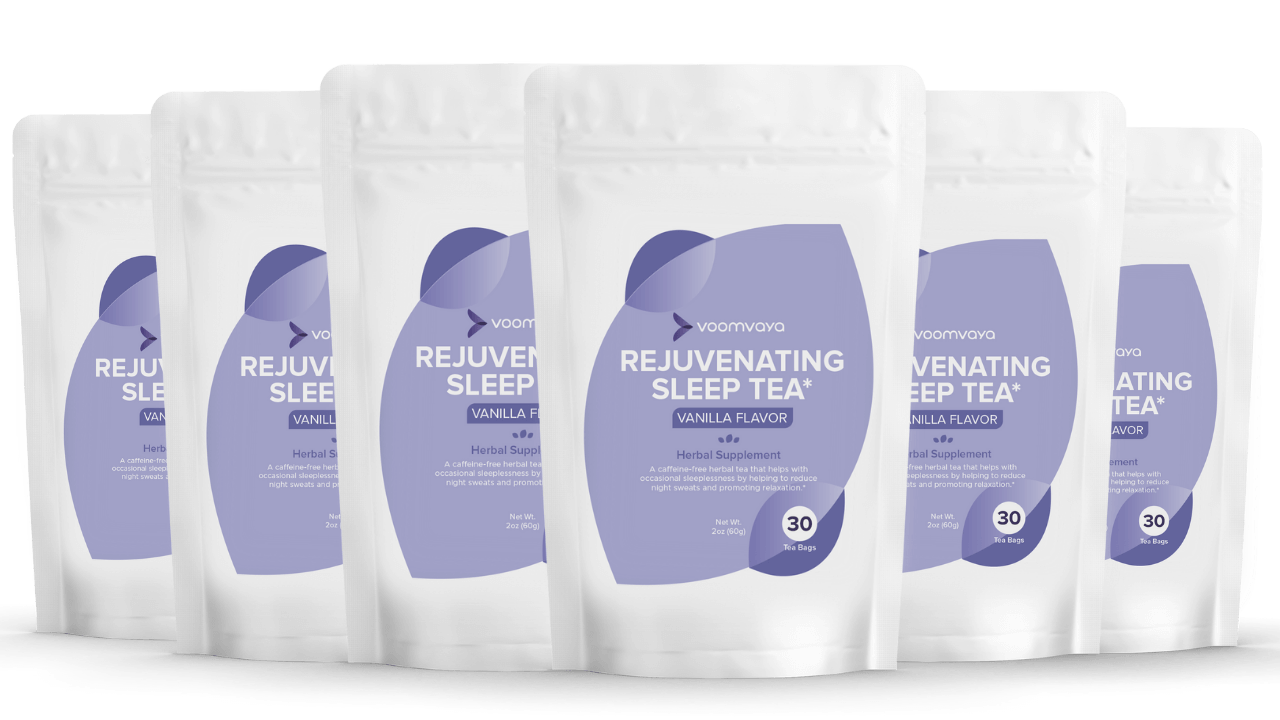 Frequently Asked Questions
What are the benefits of Rejuvenating Sleep Tea?
Because of the specific blend created, Rejuvenating Sleep Tea can help with the following:
✔️ Promotes relaxation and restful sleep

✔️ Calms you down and reduces stress

✔️ Helps achieve hormonal balance

✔️ Helps reduce hot flashes and night sweats

✔️Helps improve memory

✔️ Helps boost energy

✔️ Increases ability to handle stress

✔️ Helps protect the heart

✔️ Helps reduces brain fog

✔️ Helps you wake up tomorrow feeling completely refreshed
How many tea bags are in each pouch?
Each pouch contains 30 convenient, ready-to-use tea bags. It's enough tea for 30 days. And as a plus, every tea bag is environmentally friendly, plastic-free and allergen-free.

How do I take Rejuvenating Sleep Tea?
It's just like preparing any other cup of tea. Simply place one tea bag into a cup of boiling water, and allow to brew for 5-7 minutes.

Add milk or honey to complement the already delicious creamy vanilla taste. Drink it 30 minutes before bed.

Can I drink this tea as an iced tea instead of hot?
Yes, you absolutely can drink the tea cold, as an iced tea.

Some of our customers have added their favorite flavors or fruit to the tea, or even consumed it as non-alcoholic mocktails.

These may be creative options for you if you don't normally enjoy hot teas.
How long will it take before I see some benefits?
Some people feel and see results almost instantly, but it really depends on individual needs and the complexities of each person's particular hormone imbalance.

Most customers have reported that they have seen significant positive changes in their body and mood between 14 days and a month or two.
Does this product contain nuts?
While we ensure that careful manufacturing practices are followed at all times, this product is manufactured and processed in a facility which may also process peanuts and tree nuts.
Can I drink Rejuvenating Sleep Tea if I'm already taking HRT?
In many cases - YES, Rejuvenating Tea can be used alongside your HRT.
Our advice: start low and go slow. Start with just one tea bag every day, and give it about 7 days to see how your symptoms respond.
Please always consult your doctor first before stopping HRT or if you have concerns about safety.

Will I experience any side effects?
Rejuvenating Sleep Tea will gently ease you into a deep restful slumber. Which means it will cause sleepiness.

So we must warn you:
CAUTION: This tea causes SLEEPINESS. After drinking, do not drive a motor vehicle or operate machinery.
In addition, some sensitive women may get a slight headache or nausea, but this is very rare, as nearly all women don't experience any side effects.

Can I drink this tea long term?
Yes, of course you can, and in fact, we recommend you do so as well. Most research has found the maximum effect of these ingredients come in about 4-8 weeks time, and the longer you take it, the more it will help you.

Can I drink this tea if I have a medical condition?
Rejuvenating Sleep Tea contains all natural ingredients which are very safe to consume. We do however advise speaking to your doctor to ensure you get the maximum benefits.
The only thing we actively warn against is not to give to any pregnant women, as this is intended for menopause relief. Women with uncontrolled high blood pressure should also seek their doctor's advice.
Do you offer a money back guarantee?
Yes of course. Like with everything you purchase on VoomVaya, you are always protected by a 60-Day Money Back Guarantee.
If Rejuvenating Sleep Tea does not help you as promised, simply send the unfinished product back to us, and we'll issue a complete refund.

At this stage, we only ship to addresses within USA and Canada.
TRY US RISK FREE WITH A 100% MONEY BACK GUARANTEE
Here are some instructions to help you get the most out of your Rejuvenating Sleep Tea

Brew 1 tea bag for 5-7 minutes

Drink 30 minutes
before bed

Enjoy a good night sleep
every night