2 Simple Dinner Recipes to Help Burn Belly Fat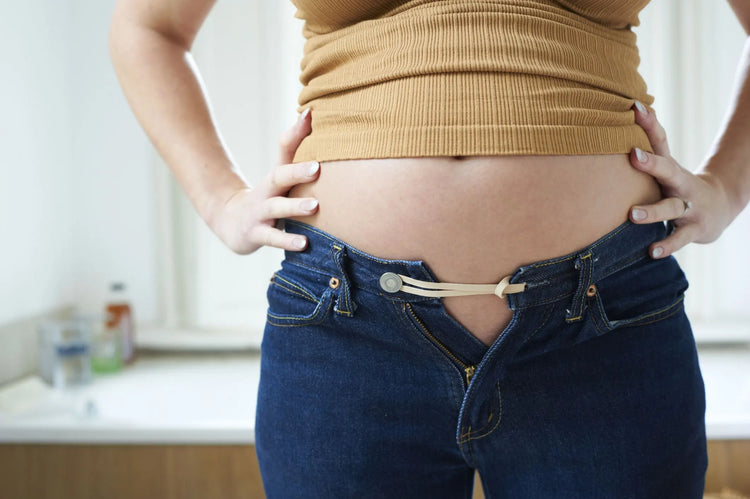 Let's be honest - there's nothing worse than menopausal weight gain! And it always appears right where you want it the least – in your belly region.
Seriously, could it be more unpleasant?
To make matters worse, it seems to appear overnight and never want to leave (like your "sweeter-than-pie" Aunt Betty who comes for a visit and stays for a month)!
We've all been there. One day, you have a flat, trim stomach with sexy hints of abs showing through, and the next – POOF – you have a belly that feel like you need to wear loose maxi dresses to conceal. Even worse, since you're a woman over forty, your metabolism isn't what it used to be, so losing that weight seems like climbing Mount Everest, leaving you exhausted and defeated.
But thankfully, nothing is impossible. You just need a few tricks up your sleeve to kick menopausal belly fat to the curb! And it usually starts with healthy eating.
Being super selective about the foods you eat will help you burn off that belly fat, so you can look and feel years younger, but with all your current wisdom, of course.
Ready to start burning and feeling fabulous after forty? Well, then let us share two delectable dinner recipes with you that are sure to boost your menopausal weight loss journey and restore your body confidence! Because you are beautiful!
Soy and Ginger Salmon with Steamed Broccoli Florets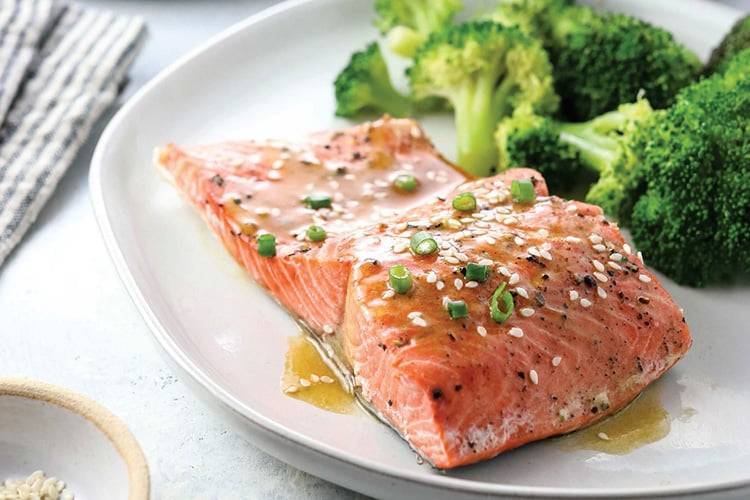 Yes, we said it! This meal is a powerhouse because it contains two different foods that tackle your annoying menopausal belly fat with a vengeance.

Salmon is filled with omega-3 fatty acids that are excellent for improving your memory and will make you feel much healthier. On top of being tasty, broccoli is filled with vitamin C (which boosts your immune system), and calcium that helps your bone health.

Ready for the recipe? Here we go!
Salmon fillet
1 tsp Brown sugar
2 Garlic cloves, minced
2 tbsp Soy sauce
½ tsp Ginger, minced
Salt and pepper
Broccoli florets
Preheat the oven to 350 degrees F
Place the salmon skin down on a non-stick baking sheet.
Mix the brown sugar, garlic, soy sauce, ginger, and some salt and pepper together to make the sauce.
Cut the broccoli into bite-sized pieces.
Place the broccoli into a steamer.
Spread the sauce over the salmon and bake for 20 minutes or until flaky; turn on the broccoli.
But wait, there's more! Complete your meal with a delicious, steaming cup of tea designed exclusively for women going through menopause. MenoSlim tea contains all-natural ingredients that will relieve many menopause symptoms and even help you trim that waistline for a younger, sexier looking you!
Spicy Fried Eggs and Super Greens
Surprise!
Did you know that eggs and leafy green vegetables actually go hand in hand? Well, they do, but it really all depends on the greens that you choose.
So, kale and spinach, for example, contain plenty of antioxidants that will help boost your health and give that unwanted belly fat the boot!
In addition, eggs are filled with amino acids that help boost digestion, preventing those calories from turning it into unwanted menopausal belly fat. Who's with us?
1 cup Kale, trimmed and de-stemmed
1 cup Spinach, sliced into small pieces
1 cup Extra Virgin Olive Oil
2 Garlic cloves, minced
¼ tsp Crushed red pepper flakes
Salt
2 Eggs


Pour the olive oil into a pan and heat slowly on the stove, add the garlic.
Once the garlic is fragrant, add the kale and spinach.
Sprinkle in the red pepper flakes and salt (to taste).
When the greens are wilted, remove them from the pan.
Crack two eggs over the pan and cook until they're done (following your preferences, of course).
Arrange the greens on a plate and top with the eggs. Enjoy!
Not only are both of the recipes simple and health savvy, but they're super tasty too! They'll help you reduce belly fat, and best of all, you can enjoy them for lunch or dinner, or breakfast for that matter (especially the eggs and greens).

They're your healthy, versatile, on-the-go "GO-TO's!"